Recent News
Past News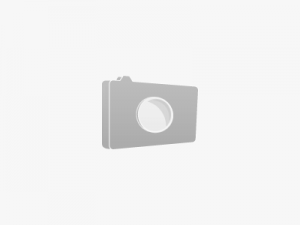 Preferred Packaging Augments Efficiency with Deacro Slitter Rewinder
[caption id="attachment_5680" align="alignnone" width="525"]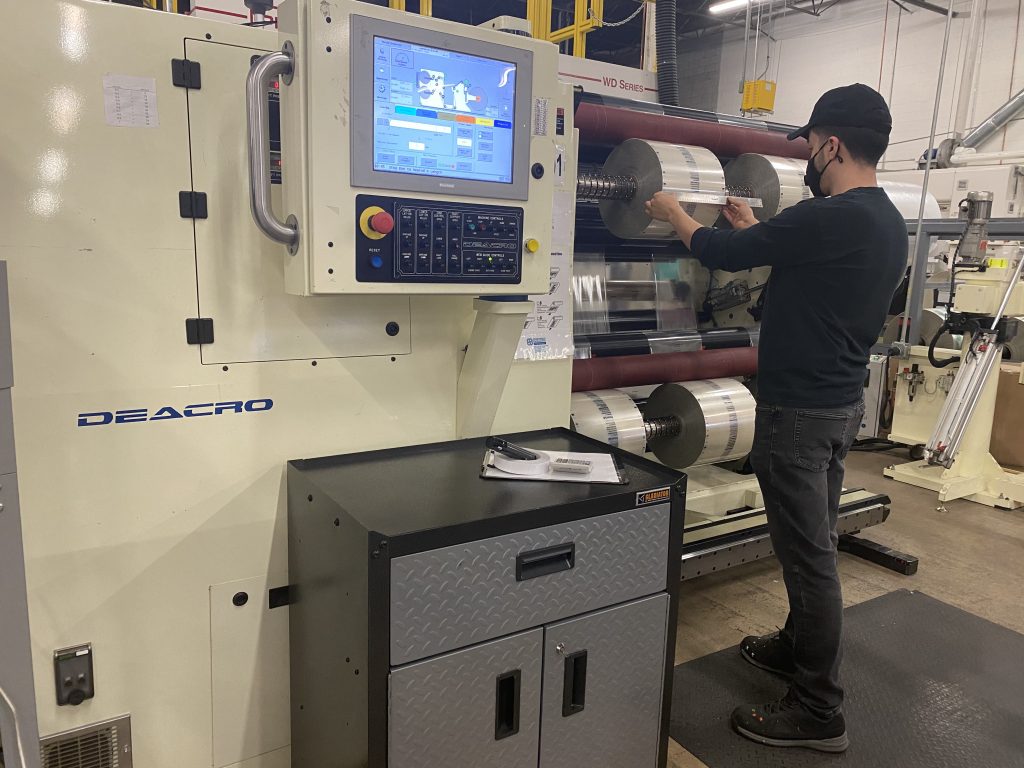 Preferred Packaging operator verifies slit accuracy on Deacro Slitter Rewinder[/caption] Preferred Packaging, a U.S.-based leader in complete packaging solutions, is set to further boost production capabilities with the addition of a Deacro T610 turret slitter rewinder. The machine, slated for installation this spring, will join three other Deacro machines that support film processing for making lidding film and numerous other flexible film types; and provide Preferred Packaging with desired throughputs and automated benefits while equipping the company for new developments in packaging markets. Preferred Packaging supplies sealing equipment, stock and custom containers, and lidding films to customers throughout North America. The company is also exploring opportunities in overseas markets. "As film applications continue to advance and gain popularity, it's important to update efficiencies. For us, that meant moving from standard slitter rewinder technology to greater automation," explained Rick Ivy, CEO of Preferred Packaging. "Initially, we couldn't justify buying a new automated turret machine, so we purchased a used one to test the concept. That machine confirmed our approach but was inferior to Deacro's engineering. We sold it and purchased the Deacro model T610 twin-turret duplex slitter rewinder. We look forward to installation because we know this machine will make an immediate impact on our production goals." Ivy appreciates that the T610 model allows the operator to setup cores on the outer rewind mandrels during the slitter runtime. When the rewinding is complete, the machine turrets the rewind shafts and automatically continues winding while finished rolls are unloaded onto a receiving tree. After the finished rolls are removed, new cores are positioned during slitter operation. Another advantage noted by Ivy is the differential rewind system, which compensates for web gauge variation. If there is a non-uniform web construction, the operator can easily rewind the film to where the glitch occurred and correct it. Other advantages such as touch-screen operation and automatic knife assembly support repeatability. Operators never have to handle rewind tooling, shafts, setup knives or manually remove rolls, simplifying operator training and improving safety. Preferred Packaging has been doing business with Deacro, A Davis-Standard Company, for over 20 years. Ivy appreciates Deacro's professionalism, quick response and quality engineering. According to Ivy, Preferred Packaging "knows lidding films better than anyone" in terms of film characteristics and re-sealability. Product examples include laser for extended shelf-life for produce, hot-pin perforated lidding and overwrap films that allow controlled evacuation of heat and moisture, as well as perforated films used for bakery items and other foods to keep the food crisp during re-heating. Preferred Packaging also excels at multi-layer laminate films that combine the strength of a polyester upper layer with a specific sealant type and thickness designed for custom seal system requirements. These films have a glossy top layer and clarity to enhance the appearance of print copy while protecting the package from abrasion during shipping and handling. Preferred Packaging's stock and custom containers come in microwaveable and oven-ready designs in a full range of sizes. As for sealing equipment, the company supplies in-line sealing machinery, counter-top sealers and rotary sealers uniquely engineered for their containers and films. Preferred Packaging can support solutions across every operational range, which has enabled them to serve a broad base of customers. "Our films and sealant properties are highly customizable based on packaging type," said Ivy. "Having machine suppliers like Deacro who understand our processes and deliver the technology needed to execute those processes is very much appreciated. They do everything you would expect from a good company." For more information about Preferred Packaging, visit
www.prefpkg.com.
For more information about Deacro's turret slitter rewinders,
click here
.
March 18, 2021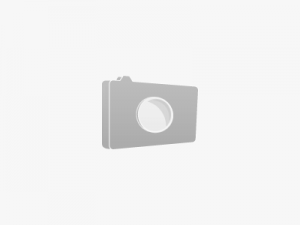 "Getting it Right at Small Scale" Interview with Pipe & Profile Magazine
Read below or in the
Pipe & Profile Magazine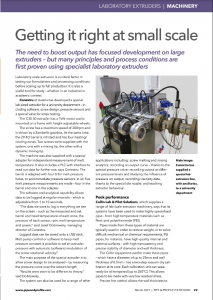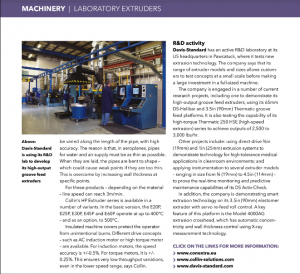 March 3, 2021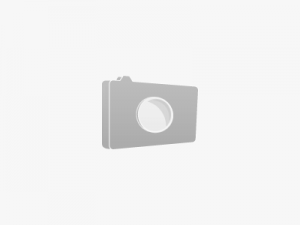 "Developments in Screw and Barrel Technology" Interview with Pipe and Profile Magazine
Read below or in the
Pipe & Profile Magazine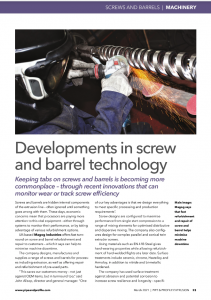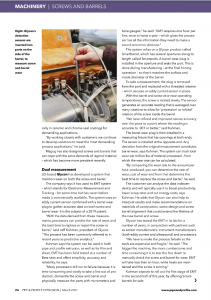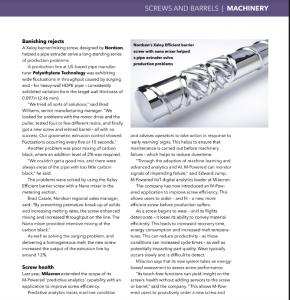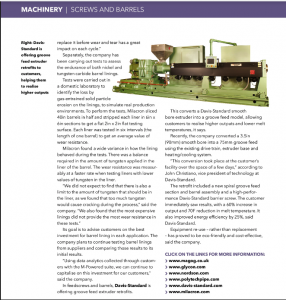 March 3, 2021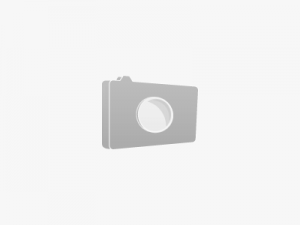 Andrew Alaya Promoted to Davis-Standard Vice President – Aftermarket Sales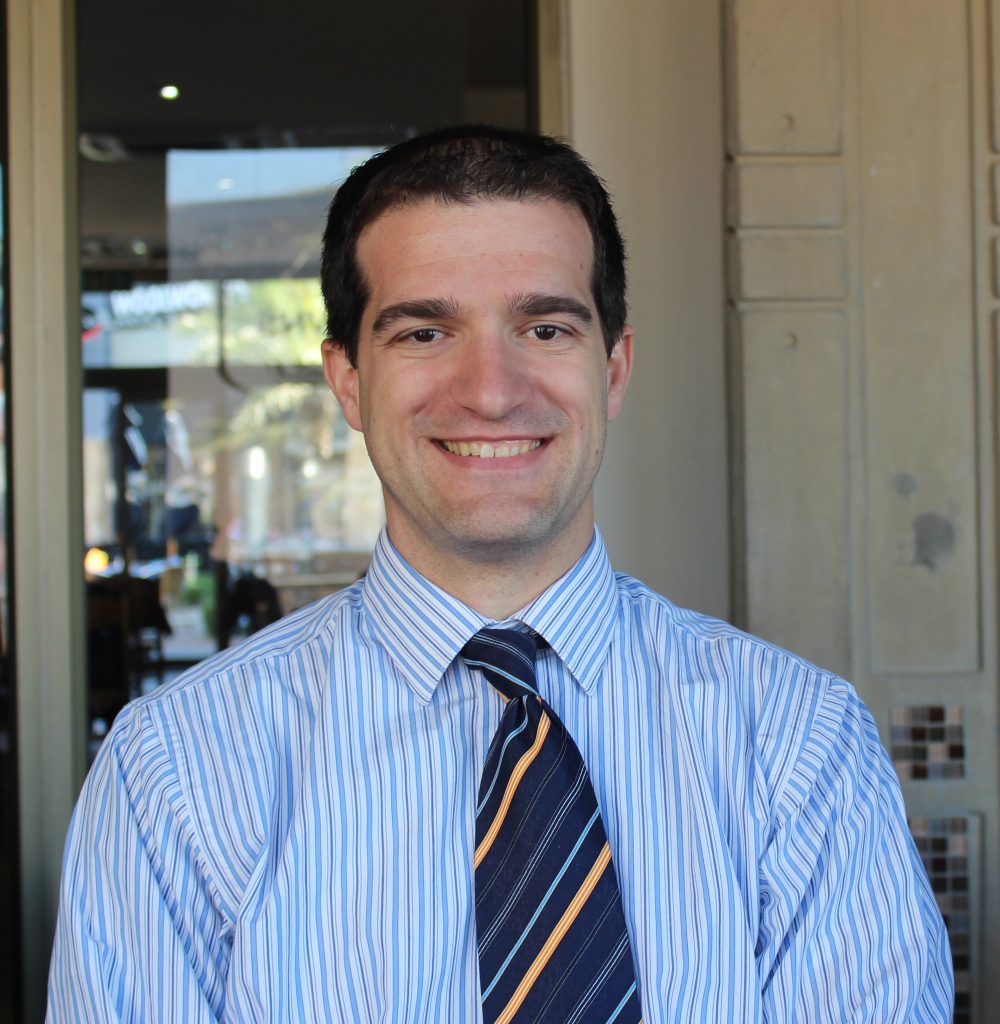 Davis-Standard is pleased to announce that Andrew Alaya has been promoted to Vice President – Aftermarket Sales. Alaya brings a wealth of knowledge to his new role having held various customer-centric positions at Circonix Technologies, a division of Davis-Standard. His more than 20 years of experience in providing upgrade solutions for PLC, drive and mechanical systems has enabled customers worldwide to optimize their equipment investments. This includes expertise in machine fabrication, alignment services, engineering design, rebuilds and retrofits, maintenance training, installation, commissioning and startup.
"Andrew will provide strategic leadership as we continue to develop and promote Davis-Standard's multi-faceted portfolio of aftermarket products and services," said Zachary Ament, Davis-Standard's Executive Vice President of Aftermarket Sales. "He has an excellent understanding of customer needs and available technologies. This aligns well with our goal of providing customers with the solutions that improve their processes while supporting their profitability and product quality." If you wish to contact Andrew Alaya, please
email Davis-Standard and your message will be forwarded.
February 24, 2021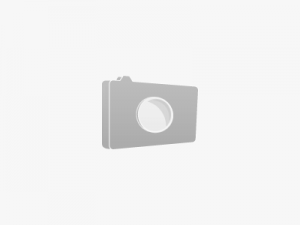 Teel Plastics Deploys Operational Excellence to Fight COVID-19 | Newly Installed Davis-Standard Lines Address Swab Stick Demand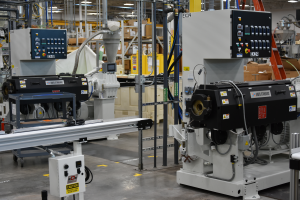 As COVID-19 continues to spread far and wide, Teel Plastics has risen to the pandemic challenge in an unprecedented way. The custom profile and tubing manufacturer based in Baraboo, Wisc., has quickly become one of the nation's largest and most reliable suppliers of swab sticks for COVID testing. Since March 2020, the company has produced over 500 million swab sticks for U.S.-based customers. Thanks to a recent contract from the U.S. Department of Defense, Teel will boost production in 2021 by adding 66 million extruded and 50 million injected molded swab sticks each month. The company recently installed two Davis-Standard extrusion lines to support the increased capacity. In addition, Teel has been selected to manufacture profiles for a proprietary respirator device used to treat patients in critical care for COVID. These profiles will also be produced on Davis-Standard lines, including a new custom line. "Before the pandemic began, we were the only U.S. company to make diagnostic swabs needed for coronavirus testing," said Christian Herrild, director of growth strategies for Teel Plastics. "This required us to react quickly to support the surge in test kits. Our development style, product repeatability, and ability to navigate highly regulated markets have been key to our response. Our dedicated employees have done what is necessary to meet very tight timelines, including taking on additional shifts. Our large manufacturing and engineering teams, chemists and analytical lab are definitely a differentiator for us."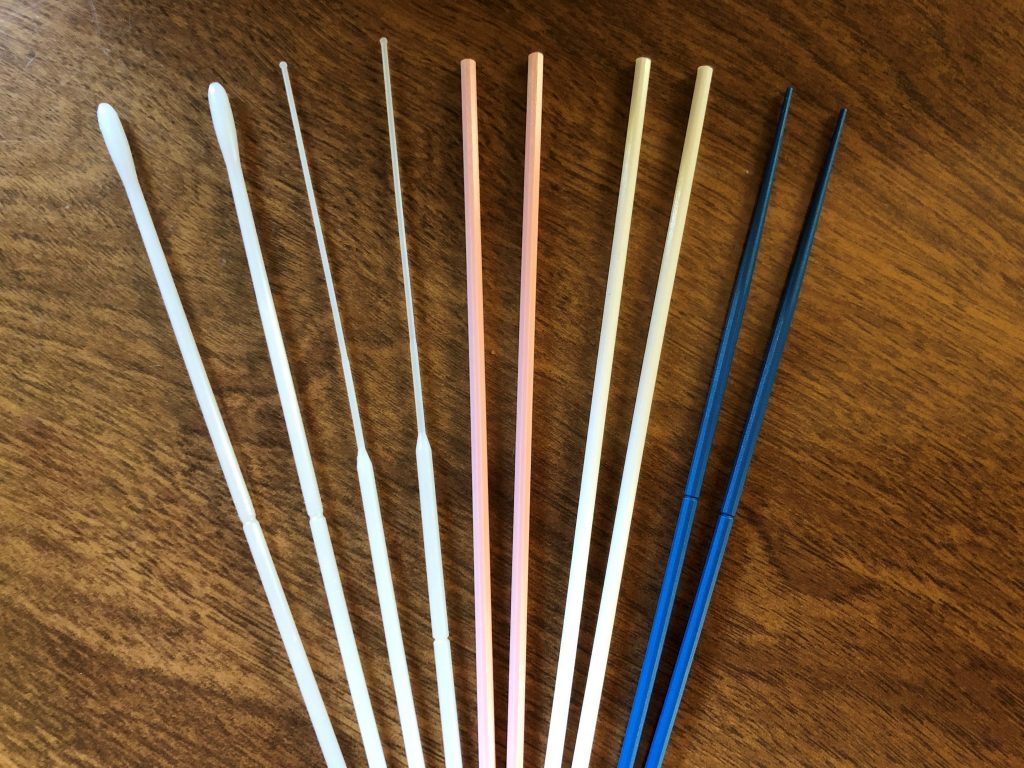 Herrild continued, "We've also been able to rely on our relationship with Davis-Standard. We needed to boost production capacity and Davis-Standard responded to our extrusion needs in record time. They provided us with a demo line almost immediately and two additional lines within 10 weeks from order to delivery. Knowing we can go to them as a reliable resource, whether that be asking a question or troubleshooting, has been especially important during this time. It is also convenient to have one point of contact for pre-and post-engineering service and support." Teel is a longtime Davis-Standard customer with more than 30 Davis-Standard extrusion lines, some dating back to the 1980s. The newly installed profile lines, extruders through downstream, are application-specific with controls, feedscrews, and machinery customized for Teel's swab stick process. Davis-Standard has supplied Teel with extruders and associated machinery in various models over the years for manufacturing tight-tolerance tubing and profiles in different sizes. These machines process a range of materials including high temperature, water sensitive and custom blended resins for products in the medical, cosmetics, industrial piping, film core and water treatment industries. Davis-Standard has also addressed cleanroom requirements since Teel is a class 100,000 cleanroom capable business. "Davis-Standard's prompt response whenever we need something has helped us be successful. We also know that our Davis-Standard's equipment will last," said Herrild. "Our oldest machines are going strong with an occasional oil change and part replacement. You can't beat that!"
February 4, 2021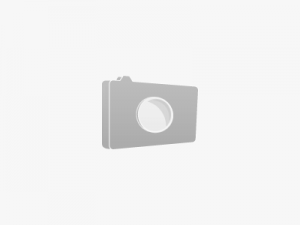 Davis-Standard to Promote Total Solutions at Chinaplas 2021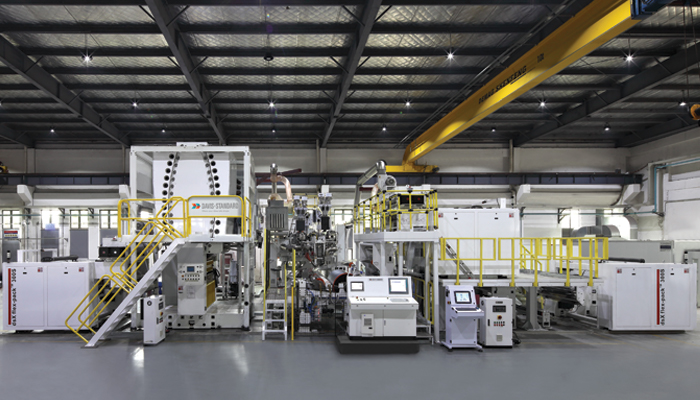 Davis-Standard, LLC will market total solutions encompassing product capabilities and support services at
booth #R11, Hall 10
during Chinaplas 2021, April 13-16, in Shenzhen, China. After so many COVID-19 show cancellations, the team looks forward to reconnecting with customers and the greater plastics community. Global aftermarket services and equipment technology for sheet, foam, blown film, thermoforming, pipe, profile and tubing, cast film, extrusion coating and liquid coating will be promoted. Specific to Asia, Davis-Standard's high-output systems for medical tubing, cast film, blown film and extrusion coating have been essential to medical and packaging applications. The company's installed base continues to grow as do vertical opportunities in aftermarket upgrades and optimization of lines to improve performance. This includes opportunities for more efficient processing, reduced waste and long-term sustainability to support profitability and better products. Davis-Standard (Suzhou) Machinery, Co., Ltd. is central to the company's customer focus and expansion in Asia. Developments in the areas of machine building and assembly, inventory and aftermarket services, field service engineering, and installation at customer sites have been essential to supporting customers. Suzhou is also the site of R&D capabilities for testing rigid and flexible packaging products. In 2019, Davis-Standard added a 35,000 square-foot (3,251 square-meter) facility near the existing Suzhou shop to house control panel assembly and provide warehousing. Davis-Standard will highlight its dsX flex-pack™ 300S during the show. This single station extrusion and lamination line is a collaboration between Davis-Standard's design teams in the U.S., Germany and China, and is built at the Suzhou facility to meet the requirements of the Asian flexible packaging market. It is advantageous for converters as it accommodates the pricing, machine footprint, output, and key technical attributes demanded by Asian customers. The 300S can support web widths from 650 to 1,350mm, and is engineered for processing rates up to 300 meters per minute for paper, film and aluminum foils with direct gravure primer coating and coextrusion lamination stations. Hallmarks of the line include consistent end-product quality, greater uptime and productivity, reduced waste and application versatility.
Smart factory solutions will also be presented as plants worldwide move toward greater efficiency. Building on our knowledge of machinery and processes, Davis-Standard has incorporated interconnectivity and functionality via the Industrial Internet of Things (IIoT) to analyze real-time KPI's and enable alarms or action prompts via a machine control system. This system, the DS Activ-Check
TM
, monitors key parameters of a converting line (extruders, laminators, casting section, coaters, unwind, winders) to provide early notifications of potential failures and valuable data for process improvement using configurable dashboards. Booth visitors can expect to find information on every Davis-Standard product line, including equipment technology from recent acquisitions. Maillefer has delivered wire and cable and pipe and tubing equipment on a global level, complementing the FPVC medical tubing and coextrusion applications supported by the Suzhou location. This includes pipe and tube systems for automotive, heating and plumbing, irrigation, medical, micro-duct, off-shore and custom lines. Adding Brampton Engineering has further supported regional infrastructure for blown film applications. Thermoforming Systems LLC (TSL) has enabled Davis-Standard to offer solutions in sheet extrusion, tooling, automation, and granulating to support thermoforming applications, such as cold drink cups/lids, fast food take-out containers, clamshells and noodle bowls, fruit punnets and coffee pods. Most recently, the addition of Deacro Industries has increased equipment options with high-performance slitting, rewinding and roll handling equipment for the converting process of paper, film and foil materials. For more information about Chinaplas, visit
https://davis-standard.com/event/chinaplas/

.
January 20, 2021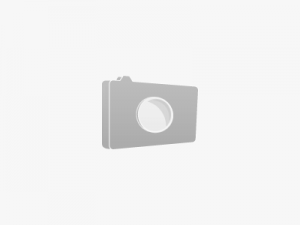 Interview with International Plastics News Asia & Sekaran Murugaiah, "Positive Outlook Amidst Challenges"
You can also
view the full article online
, page 26.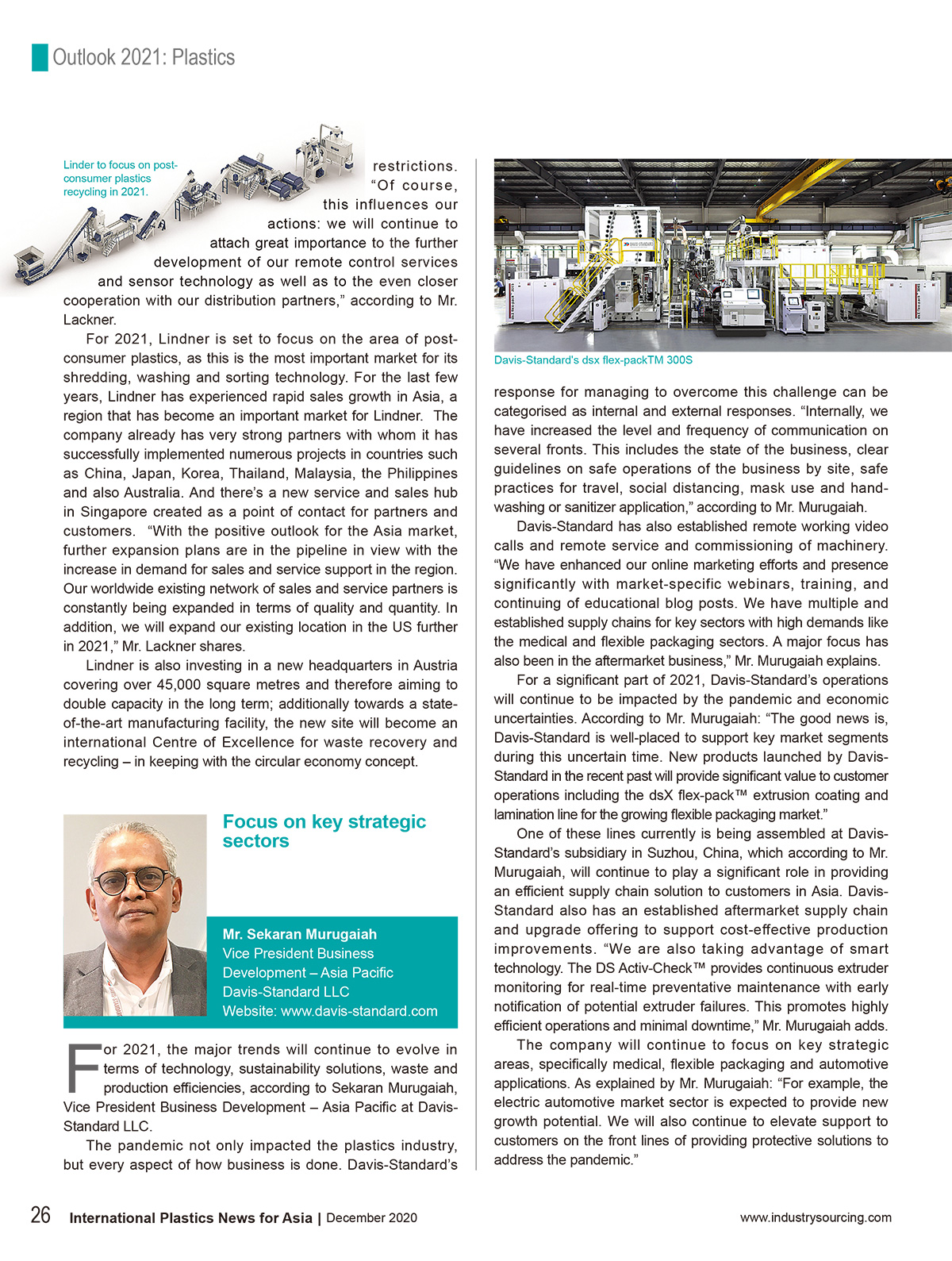 January 18, 2021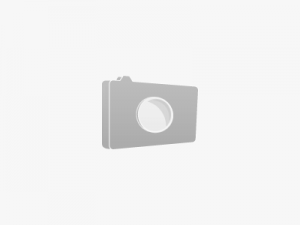 Interview with Plastics Technology, "PPEs Are Here to Stay: Is Your Sheet Line Ready
Plastics Technology's interview with Steve DeAngelis, VP of Sheet and Foam Systems with Davis-Standard This article can also be viewed in the magazine
here
.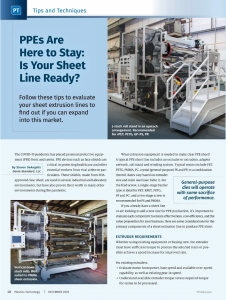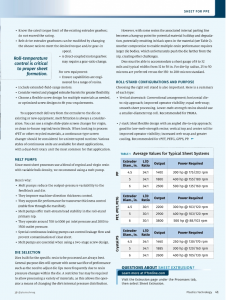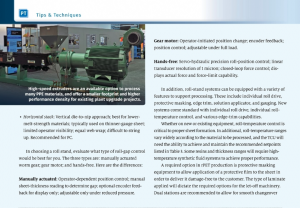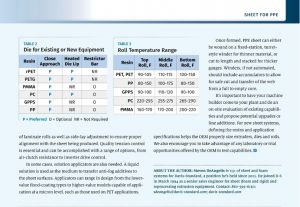 January 6, 2021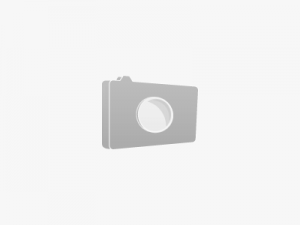 Plastic Coated Papers Installed Second Davis-Standard Extrusion Coating Line | Employee-Owned Business Thrives on Entrepreneurial Spirit and Quality Products
[caption id="attachment_5400" align="alignleft" width="300"]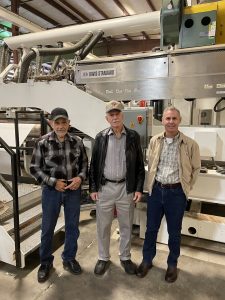 Newest Davis-Standard extrusion coating line with John Clemmons, David Pitts, Sr., Steve Pinette (from left to right).[/caption] Plastic Coated Papers, Inc. of Pensacola, Florida, installed its second Davis-Standard extrusion coating line. The employee-owned company, which has seen consistent growth over more than three decades, supplies local and international markets with high-quality, customized polycoated products such as polycoated paper, freezer paper, foil coated paper and pre-laminated sleeve stock used in food service, construction, home products and other industries. The new Davis-Standard line complements the company's existing Black Clawson Converting Machinery Division machine, known as "the tank," as the company positions itself for future expansion. To fully appreciate the addition of the new line, one must take into account the unique history behind Plastic Coated Papers and the existing Black Clawson machine, which is 60 years old. The company got its start in 1986 after founders Dave Mayo (deceased) and Dave Pitts, along with 15 colleagues got together and "pooled their pennies" to start their own business. They were working for paper-coating company St. Regis when the company sold to Champion, resulting in closure of the facility and sale of the company's Black Clawson extrusion coating machine. Mayo and Pitts, along with three other supervisors and 12 production workers decided they knew enough about the business to take a risk and go out on their own. Mortgaging their homes and spending every cent in their private savings, they purchased the extrusion coating line, found a property a few miles down the road, bought the land with a lease-to-buy plan, and built a 10,000 square-foot (930 square-meter) facility. By May of 1986, Plastic Coated Papers was off and running. The company has since expanded its original building to 75,000 square feet (7,000 square meters) and has sales of $20 million. "We knew we could make a quality product, had excellent relationships in the industry, and a good polyethylene supplier," explained Pitts. "Our success was built on a lot of hard work and dedication filled with long hours and many blessings. Our customers came first and we got the machine at a good price. We started production running five days a week, but quickly moved to seven days a week, 24 hours a day. Within five years, we recouped our investment." [caption id="attachment_5398" align="alignleft" width="197"]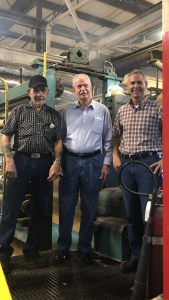 The first purchased Davis-Standard (Black Clawson) extrusion coating line, known as the "tank" with John Clemmons, David Pitts, Sr., Steve Pinette (from left to right).[/caption] [caption id="attachment_5399" align="alignleft" width="263"]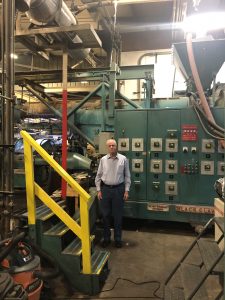 The first purchased Davis-Standard (Black Clawson) extrusion coating line, known as the "tank" with David Pitts, Sr.,[/caption] Pitts says the machine has been outstanding, only requiring occasional feedscrew, die and barrel replacements. The company will continue to run this line in addition to the new one. The new line will be capable of speeds up to 1,500 feet per minute (450mpm) with maximum untrimmed web widths of 74 inches (1,800mm). Davis-Standard supplied all components including extruder, die with APC, automatic unwind/splicer, pre-corona treater, extrusion coater/laminator, auxiliary unwinds, slitters, post/corona treater, automatic winder/roll changer, Integrator supervisory control system and associated equipment. The line features the latest automation technology and will add a new level of efficiency and production speed to Plastic Coated Papers' current operation. According to Plastic Coated Papers' current President, Steve Pinette, who has been with the company since 2004, "The new line positions us for the long-term as we support our existing product portfolio and provide even greater customization for our customers in the U.S. and abroad. The current line is a tank, and we know we'll get that same quality with this new one. Pitts, who still works 40 to 50 hours a week, is quick to give credit to the company's employees, his original business partners, including David Mayo (mentioned earlier) and John Clemmons currently still working and the vice president of manufacturing, and their investment of time and money. Through a company shareholder program that Pitts and his colleagues established, there are currently 31 employee-owners. Pitts has witnessed a lot of change since he first started in the business in 1954, fresh out of high school, but fundamental business values remain. "We use a lot of computers and cell phones and don't have as much personal interaction, but the business is largely the same," Pitts says. "We have better control over the variation in PE resin and the paper, and are able to achieve more consistency. There are a lot of different polymers and product additions to the marketplace." He continues, "I've also seen things come full circle. As a boy, my first job was at a pine seedling nursery, pulling grass from around the trees. Today, one of our customers uses our plastic-coated material to wrap seedlings and protect them until planting." One thing is for sure at Plastic Coated Papers, the people and the machines seem to outlast typical expectations, creating the ultimate competitive advantage! For more information about Plastic Coated Papers, visit
www.polycoated.com
. For more information about Davis-Standard's extrusion coating and laminating product offering, visit our
webpage
.
January 5, 2021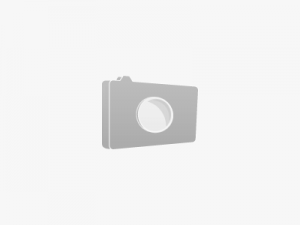 Interview with Polymers Communique, "Barrier Films, A Big Opportunity"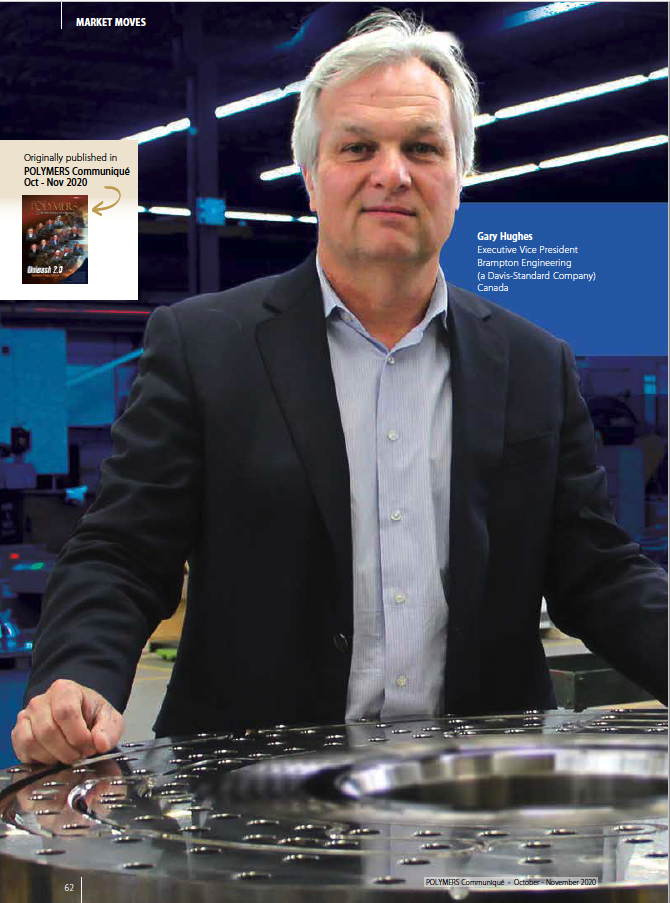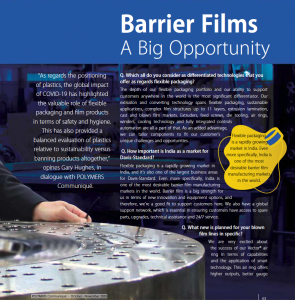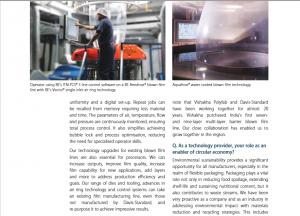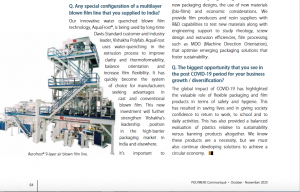 December 22, 2020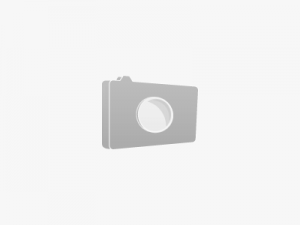 Davis-Standard Introduces Model 4000AG Fully Automated Crosshead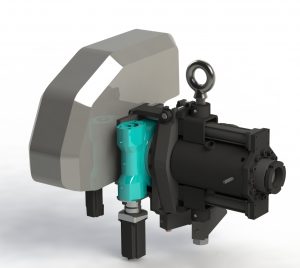 Davis-Standard is pleased to introduce the Model 4000AG fully automated crosshead for elastomer hose applications. Based on Davis-Standard's successful fleet of manual Model 2000, 3000, and auto 3000A designs, this crosshead delivers closed loop, stepper-driven automatic control of tube concentricity and wall thickness in a hands-free, low maintenance package. "The Model 4000AG is a practical next step in Davis-Standard's efforts to support processing efficiency and scrap reduction," explained Joe Wnuk, Vice President of Davis-Standard Elastomer Systems. "Hose producers can improve product dimensional qualities while increasing material savings during start-up and product size changeovers. More consistent hose, minimized scrap, and ease of operation all equate to considerable cost savings and more consistent manufacturing practices." Wnuk said the Model 4000AG is also beneficial from the perspective of workplace safety and user-friendliness. The design is engineered to minimize operator involvement and use of hand tools. The crosshead's fixed die eliminates the need to loosen or tighten bolts for fine-tuning. For concentricity adjustment, operators use a joystick instead of manual wrenches. Wall thickness modifications are stepper-driven, eliminating the requirement of hand tools and intrusive thickness measuring devices. For ease of operation, the crosshead's HMI touchscreen interface streamlines functionality. Initial tooling set-up and maintaining operator-to-operator consistency is simplified. Immediate in-line product feedback helps identify and correct off-spec issues, reducing errors and promoting reliable on-spec results. Programmable features provide seamless integration of existing or new X-ray gauge controls. In terms of retrofits, many existing Model 2000 and 3000 heads can be retrofitted to take advantage of the Model 4000AG automated design features. These retrofits require the current Model 2000/3000 standard tooling. The use of an existing X-ray gauge and controller to provide a signal is integrated into the Davis-Standard PLC Controller, Have a question or want to inquire about the Model 4000AG?
Contact us
today!
December 16, 2020