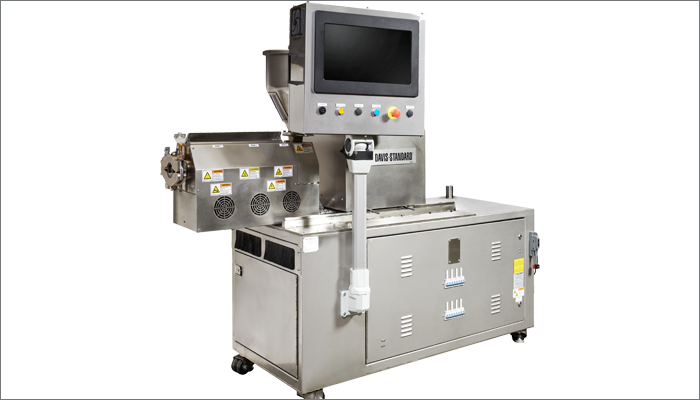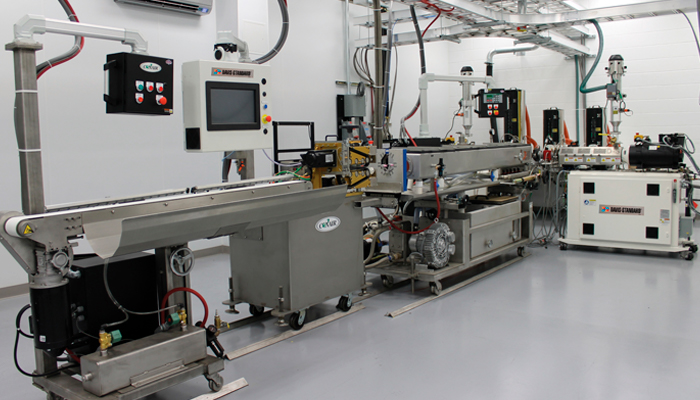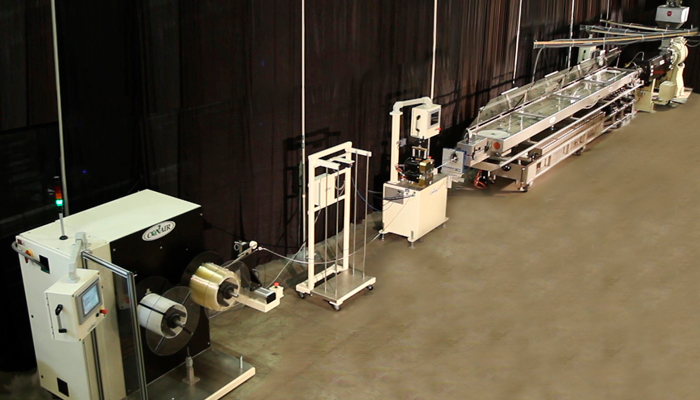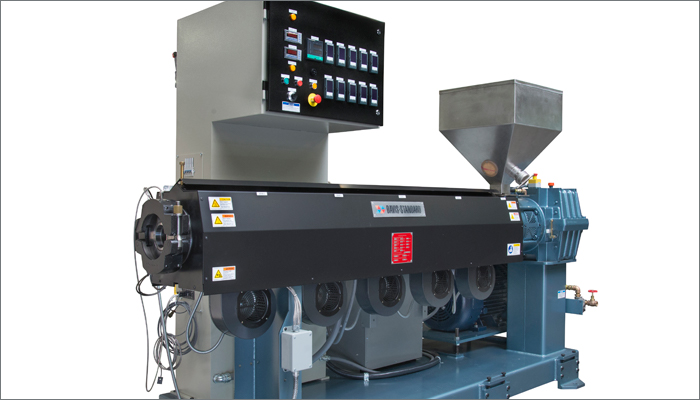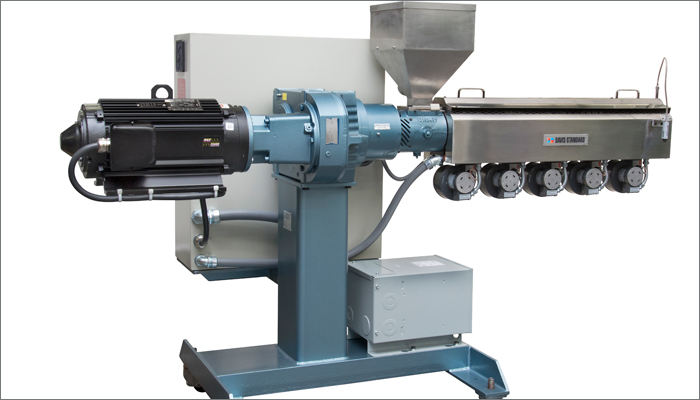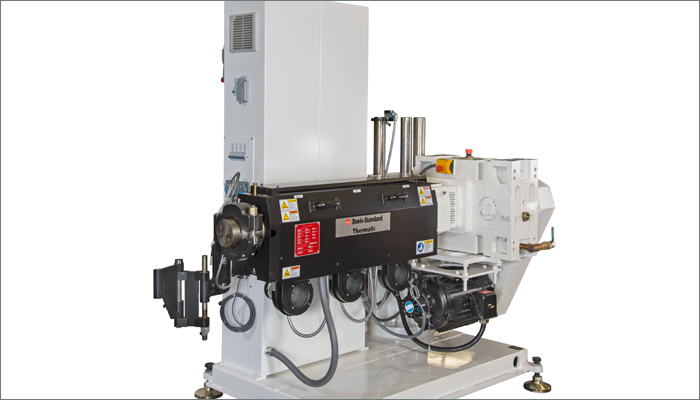 Global Leadership in Pipe, Profile and Tubing
Davis-Standard has been a global leader in pipe, profile, and tubing extrusion for over 50 years. Our extrusion systems and extruders support multi-layer pipe extrusion, automotive tubing and seals, medical tubing, agriculture pipe, telecommunications pipe, and building profiles among others.
Continuous improvement in extruders, controls, feedscrew technology and process support has positioned Davis-Standard at the forefront of pipe, profile and tubing innovation. From our six-layer automotive fuel delivery tubing systems to advantages in PVC profile extrusion, our capabilities range is as broad as the application areas we support.
Whether your extrusion application requires tight tolerance tubing, high output gas and water pipe lines, or custom profile systems, look to Davis-Standard for your global pipe, profile and tubing needs.
Davis-Standard's pipe, profile and tubing extruder range and extrusion technology is as broad as the application areas we support. Every extruder is available with a range of control systems and feedscrews to achieve results-driven performance.
Super Blue® and Euro Blue® extruders are built with the same high-quality components as our engineered machines. Extruder stock orders are built for quick delivery with two to four-week shipments common for 3 1/2-inch, 2 1/2-inch, and 2-inch machines. Other sizes are available as well. Contact us for additional information.
HPE single screw co-extruders, (3/4 to 1 3/4 inches) incorporate a direct motor drive system eliminating the need for drive belts.
The MEDD line of medical extruders is designed with water-cooled permanent magnet synchronous motors, eliminating the need for oils and grease inside a cleanroom. The extruder base is also the control panel providing space-saving layouts and all stainless steel design for cleanroom applications. Sizes include: 3/4 –1-inch 24:1 L/D, 1 –1.25 inches 24:1 L/D, and 1.25 – 1.5 inches
The high output, low melt temperature Thermatic® groove feed single screw extruder is engineered for the demanding water and gas pipe industry. A 3 1/2-inch 38:1 groove feed extruder in our Connecticut lab is available for output and mixing testing on your materials.
Polyethylene Pipe & Tubing
Davis-Standard is a global leader in the design and manufacture of HDPE pipe and tubing extrusion systems and extruders. Our technology covers all major pipe and tubing markets and includes advanced control system technology. Examples of major markets we support worldwide include telecommunications, construction and agriculture.
Extrusion of telecommunication HDPE duct for fiber optics including multilayer HDPE and silicone micro ducts, and packaging of several micro ducts into a common HDPE cover
Extrusion of PEX tubing for home heating and cooling including single layer PEX and PEX with an EVOH outer layer
Extrusion of agriculture corrugated drainage pipe co-designed with major corrugator suppliers, including high-pressure melt pumps, continuous screen changers, and gravimetric feeding systems
Typical Specifications
Applications - Telecommunications duct, water pipe, gas pipe, dip tube, PEX heating and cooling tubing, corrugated drain tile
Line Speed Range - 1.5 to 304 mpm / 5 to 1000 fpm
Size Range - 2.5 to 1,525mm / 0.100 to 60 inches
Materials - HDPE, PE-100, PE-80, LLDPE, LDPE
Automotive Tubing & Seals
Davis-Standard is a global supplier of multilayer automotive tubing extruders and extrusion systems for fuel delivery system applications. Our extrusion technology is designed to process three, four, five and six-layer PA and barrier layer tubing on the same extrusion line at line speeds up to 130 fpm for 8mm tubes. We also supply complete TPE seal systems. Multi-layer extrusion systems incorporate material handling and drying, four extruder co-extrusion feed blocks, and downstream equipment consisting of primary cooling and sizing tanks, haul-offs, servo fly-knife cutters and take-away tables.
Typical Specifications
Applications - Multilayer fuel delivery tubing, automotive seals
Line Speed Range - 1.5 to 40 mpm / 5 to 130 fpm
Size Range - 6 to 12mm tubing, 645 –1935 sqmm profiles / 0.236 to 0.472 inches tubing, 1 to 3 square inch
Materials - PEBAX, PA, HDPE, FPVC, TPE, FEP, TPU, THV
Davis-Standard understands the extrusion needs of the global medical tubing market – tight tolerances, high speeds, clean room specific designed equipment, and process support. We work with your engineering team to design the right extrusion system for your tubing needs, including extruders, controls, tooling, and screw designs. Our lab lines in Pawcatuck, Connecticut support new medical tubing application development such as microbore catheter tubing, multi-lumen tubing, and bump tubing. Davis-Standard's product line can offer our customers complete extrusion solutions for numerous products, materials, and line speeds.
Typical Specifications
Applications - Multi-lumen tubing, Fluoropolymer tubing, High-speed PVC, bump/taper tubing, alternate polymer tubing, coextrusion, respiratory tubing, silicone tubing, and more
Line Speed Range - up to 800+ fpm (243+ mpm) base on application
Size Range -  0.010-inch (.254mm) and up depending on the application
Materials - PEBAX, PA, HDPE, FPVC, TPE, FEP, TPU, and more