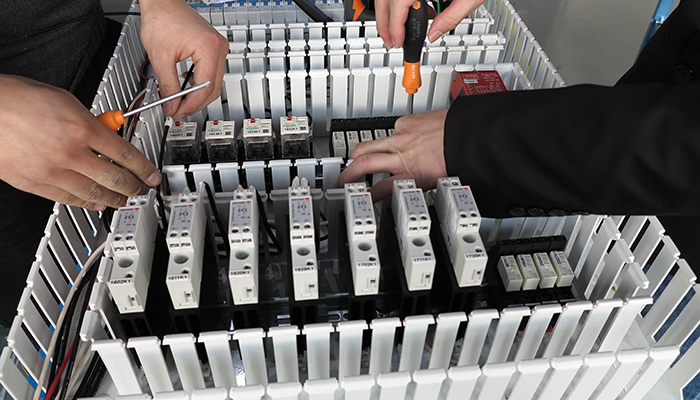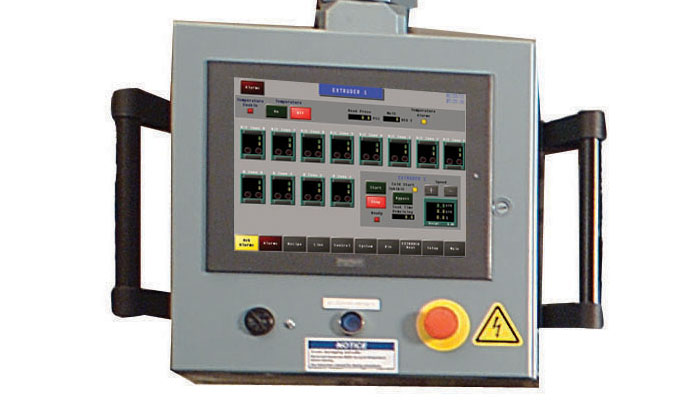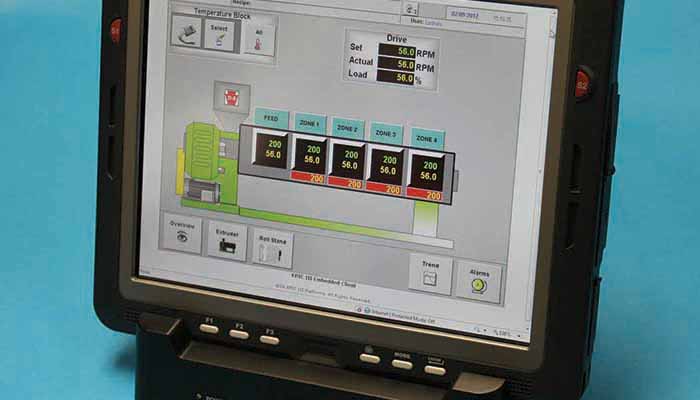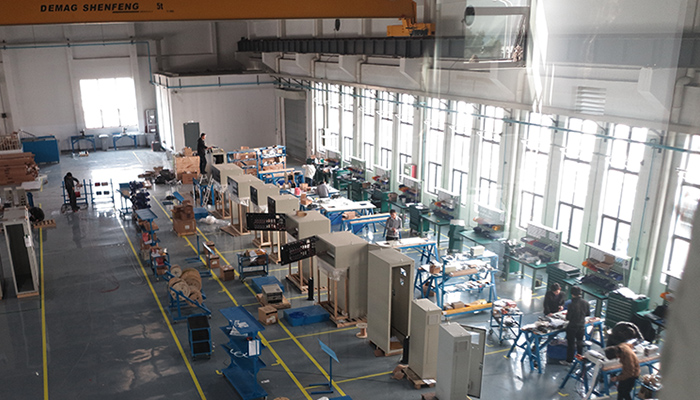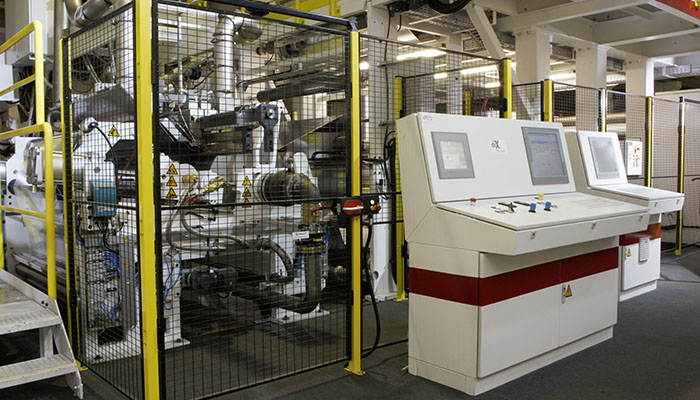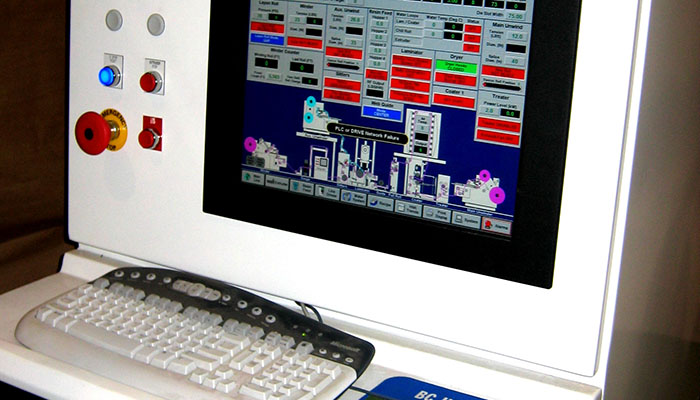 Flexible and Customized Extrusion Control Solutions for Every Process
The brain of the extruder drives your operation and smarter process controls make a huge impact on the bottom line. That is why every system in Davis-Standard's full line of process controls is operator-friendly, efficient and reliable. From discrete to full supervisory control, our control systems are engineered in-house to ensure quality and value.
Davis-Standard's proven systems do the thinking for you about systems integration, temperature control and process controls.
This innovative control system combines total line control and data monitoring into one multi-functional information center. It is specifically designed for high-level converting processes encompassing cast film, blown film, extrusion coating, solvent and aqueous coating and drying. The features are many!
Provides access to all machine functions including the temperature controller, PLC, and line drives interfaces
Supervisory control that integrates all converting machine line components into a single user-friendly operator interface, connecting:
Unwinds
Winders
Coaters and dryers
Extruders
Laminators and cast sections
Water recirculation systems
Resin feed and blenders
Web guides
Treaters
Gauges
Graphics based, operator-friendly touch-screen interface with the keyboard to see the entire process at a glance
Line run interlocks and diagnostics clearly identified to help the operator get the line running quicker
Historical data tracking and alarm event logging help in troubleshooting product quality and uniformity problems, as well as tracking machine performance (Provides the operator with a single location to quickly locate and identify a machine or process problem.)
Recipe management for a large number of line setup parameters to be stored and reused for quick and easy start-ups and product changeovers
Process reports and screen prints that allow accurate documentation
Multiple languages option for access to the language of choice by pressing a button
System security and system backup keep the equipment up and running
System networking
Multiple systems networked on one line
Multiple lines networked in one plant
Multiple plants networked around the world
Data available anywhere.
Standard PC computer hardware, designed for Microsoft®
Windows® XP and
Wonderware software engine
Phone line and/or Internet access
This control system offers a highly functional, easy-to-use, single point control and data center for converting applications. It is also the direct replacement for the Egan CMR system. As with the CMR, it includes a drives control interface, temperature control and gauge control. Advantages of the Integrator include:
Recipe management
Historical data trending
Alarms
Other upgrades for this system include:
Drives upgrades: For drive systems older than 12 to 15 years we offer:
A DC drives upgrade with re-use of existing motors.
New AC drives and motors for greater long-term savings.
Controls Upgrade: For machine lines with PLC's older than 15 to 20 years we offer:
PLC upgrades to increase machine performance and minimize downtime.
More features and functionalities to provide a better control of the process.
DS5
The DS5 is Davis-Standard's secure service support system. It offers comprehensive customer service using a safe and secure high-speed Internet connection. (Note: It is the customer's responsibility to provide the high-speed Internet connection.)
Advantages include:
Faster response time to customer needs
Faster access time to diagnose and fix problems
Ability of Davis-Standard service personnel to connect to customer equipment from anywhere in the world
Safe and secure connection (only authorized users have system access)
Cost savings by avoiding lengthy downtimes
Expandable System Control Options
We offer several options to expand your current controls system. These include:
Downtime tracking and production monitoring
Company-wide telephone and messaging system
Real-time relational database for the factory
Basic tools to assist in organizing and presenting substantial production data
Connections to link multiple machines, office computers and plants together
Capabilities to view real-time production data from any computer, anywhere in the world using a standard Web browser
Automatic die control system
Resin feed system with gravimetric capability