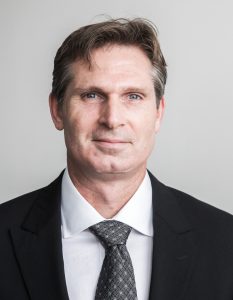 As the head of Davis-Standard, Giovanni Spitale has an unusual background.
Unlike many executives who work their way up in the plastics industry, the U.S. Navy Nuclear Power School graduate spent much of his time in the aerospace industry.
"That's the first of many unorthodox things you're going to discover about me today," Spitale told Plastics Machinery & Manufacturing Senior Staff Reporter Bruce Geiselman during a recent interview.
He also might be the only industry CEO who once ran a nuclear reactor aboard a U.S. aircraft carrier as a nuclear power plant supervisor, serving aboard the USS Abraham Lincoln.
After the Navy, he worked at companies including Honeywell and GE Aviation. Between 2019 and 2022, Spitale served as VP of commercial parts within Boeing Global Services, where had responsibility for profit-and-loss management and the strategic direction of the company's $4 billion portfolio of commercial aircraft and engine parts businesses.
His experience in the aviation industry helped prepared him to lead Davis-Standard, said Spitale, who has been president of the extrusion machinery maker since February 2022.
To view the full interview, visit the PMM website: click here.