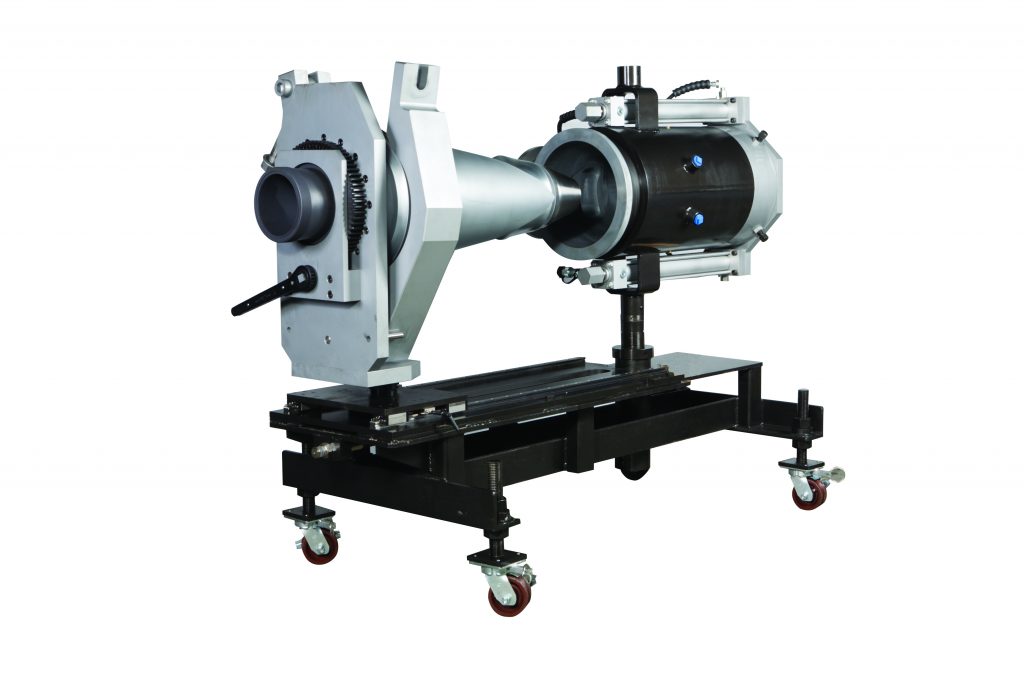 Davis-Standard, LLC will promote the company's elastomer extrusion technology, crosshead and facility expansion at Davis-Standard (Suzhou) Plastic Packaging Machinery Co., Ltd., during RubberTech China, Hall N1 booth #1A113, September 18-20 in Shanghai.
"RubberTech draws a wide base of potential customers from all parts of Asia," said Joe Wnuk, Vice President of Davis-Standard Elastomer and Profile Systems. "It's a valuable opportunity to interact with processors in multiple markets, and share the ways we are increasing output rates and lowering extrudate temperatures for nearly every elastomer compound formulation."
Davis-Standard supports global elastomer markets for tires, automotive hoses, adhesives and sealants, recreational equipment, construction and medical applications. Elastomer-specific processing equipment is engineered for efficiency and performance, including a DSREV extruder and our latest crosshead design: The Model 3000 crosshead. The Model 3000 crosshead reduces scrap and enables faster start-up times. The hydraulic actuation of the flow diverter/core tube enables quick tooling changes and simplified cleaning. A tapered mandrel and highly engineered flow paths ensure consistent flow through all line speed ranges, and a thrust bearing on pin adjustment allows wall thickness modifications without stopping the line for a wide range of processes. All interior flow surfaces are coated with engineered formulations for better resistance, material flow and ease for cleaning operations. The 3000 has been updated to include port for both full or tip vacuum for improved process flexibility. In most cases, the head can be fitted to allow for use of existing customer tooling. The flow channel has been further enhanced to handle even the most demanding higher durometer materials. The updated design will allow for additional features to be announced soon!
The DSREV extruder has a patented pneumatic roll feed system for a uniform and consistent feed rate, electric heating and water-cooling for quicker response times, and feedscrews that maximize output and minimize scorch. Using a gear pump, processors are able to isolate high pressure and achieve pressure stabilization. Davis-Standard's gear pump is equipped with a two-roll feeder (TRF) for cold feeding or to be used as a stand-alone device for fine mesh straining. Other advantages include improved filtration, reduced material retention time and a small footprint to easily integrate into existing lines.
To further support customers in the region, Davis-Standard recently expanded its manufacturing space and capabilities in Suzhou. The additional 35,000 square-foot (3,251 square-meter) facility near the existing shop houses control panel assembly and provides much-needed warehousing.
For more information about Davis-Standard's elastomer systems, visit https://davis-standard.com/extrusion_system/elastomer/.
Photo caption: Davis-Standard model 3000 crosshead