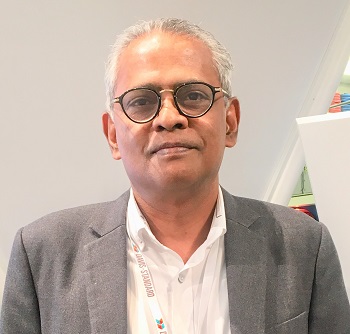 For Davis-Standard LLC (
www.davis-standard.com
), K 2019 provided an opportunity to show off its broad portfolio of extrusion and converting solutions for the plastics industry with the combined expertise from Brampton Engineering, Inc., Maillefer SA and Thermoforming Systems LLC (TSL) presented for the first time in a major exhibition. The range of extrusion and converting technologies promoted are geared to support the plastics industry's move towards a  circular economy, where sustainable processing technologies and techniques are designed to reduce plastic waste and promote recycling through the utilization of recycled materials.
According to Sekaran Murugaiah, Vice President Business Development – Asia Pacific at Davis-Standard: "There is much enthusiasm now for technologies in the areas of Industry 4.0 and circular economy and Davis-Standard have products that can meet these market trends. In fact, despite the global economy facing many challenges that affect the plastics industry, I am slightly surprised by the positive response and optimism. The first few days of the show have been good, especially for Asia Pacific."
As Mr. Murugaiah explained, Davis-Standard has been responding to current industry trends. For instance, in the Internet of Things (IoT), Davis-Standard has products and services that can perform predictive real-time monitoring of variables that affect the quality and performance of the components of the machine to reduce downtime.
To meet the sustainability challenge, according to Mr. Murugaiah: "Davis-Standard offers equipment that enables our customers to achieve less material usage, faster cycle time and operate more efficiently. The sustainability goal is not an end by itself as we see that this is more of a journey for all those involved in the plastics industry."
Davis-Standard promoted its full menu of global aftermarket and technical services, aimed at providing convenience and improved performance for customers. This includes options for increasing productivity, reducing waste and strengthening product quality. Equipment upgrades, replacement parts, global field services, custom engineering, research and technical services, and a 24/7 customer service hotline (844-MYDAVIS) have enabled Davis-Standard to support customer needs in a cost-effective and timely manner.