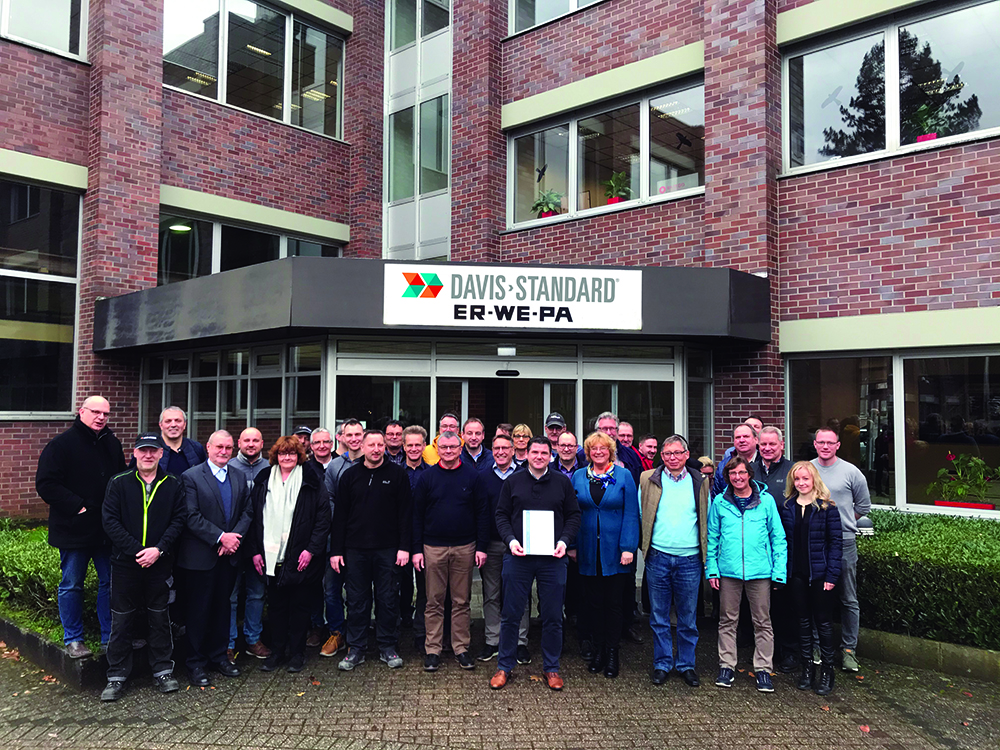 In an ongoing effort to strengthen efficiencies and customer satisfaction, Davis-Standard's subsidiary in Germany, ER-WE-PA GmbH, recently achieved ISO 9001:2015 certification. The certification validates ER-WE-PA's processes across the board, internally and externally, and serves as a benchmark for the company's commitment to operational quality and process improvement.
"In supporting the goals of our recent realignment, all of our processes are focused on the ongoing fulfillment of customer requirements. ISO is an essential part of this as it demands the implementation of a demonstrated quality management system, promoting a holistic approach to evaluating your operation," said Michael Krämer, Managing Director of Davis-Standard GmbH.
At the core of ISO certification is the ability to consistently provide products and services that meet customer and applicable statutory and regulatory requirements while also enhancing customer fulfillment through an effective quality management system (www.iso.org). All issues are addressed at the source to support best practices.
"ISO certification is also important from the standpoint of our facility being the product line leader for aseptic packaging machinery within the Davis-Standard organization," added Krämer. "It will ensure every aspect of our business is on par with industry-wide quality standards. Our employees and customers can expect a sustainable approach that holds us accountable to what we promise as part of the Davis-Standard family."
 Photo Caption: ISO 9001 2018 Certification with our Germany team