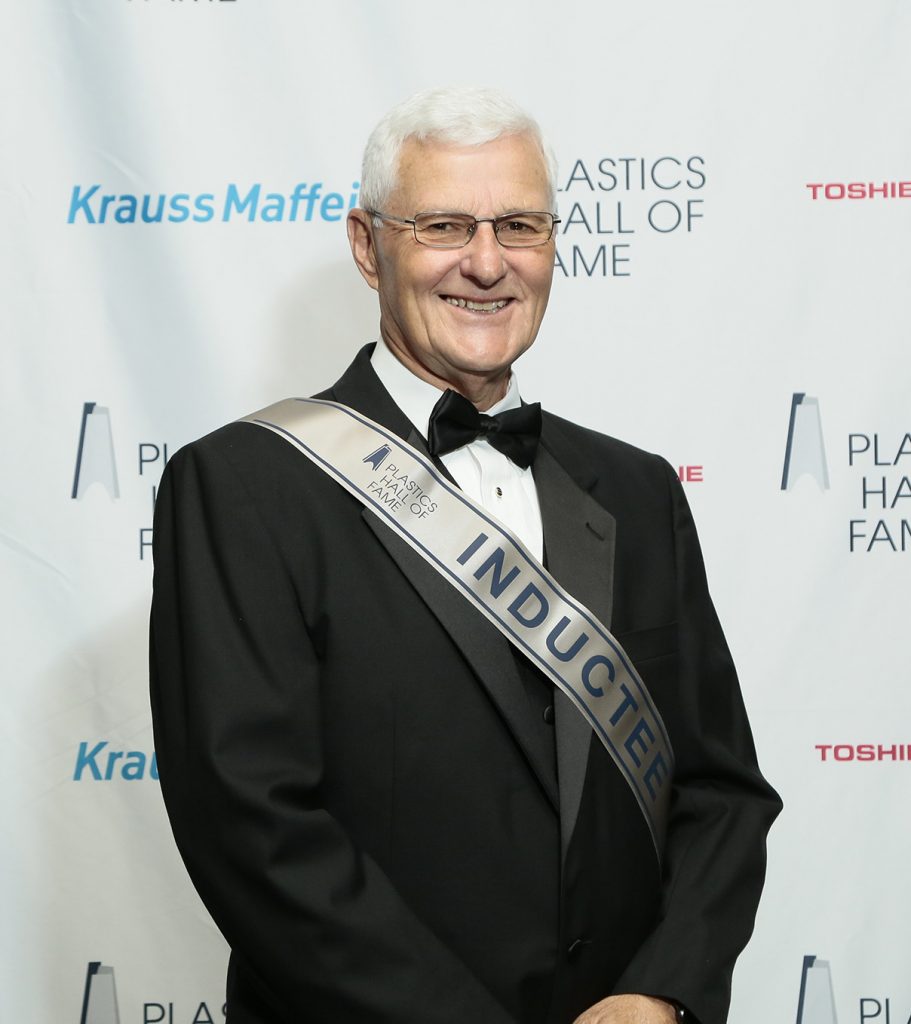 Robert Ackley made history with a storied 46-year career at Davis-Standard. Most recently, he added another achievement to his remarkable journey by becoming a plastics industry "hall of famer." Ackley was welcomed into the Plastics Hall of Fame at a formal ceremony during the National Plastics Exposition (NPE) in Orlando, Fla. on May 6. With his induction, Ackley joins the ranks of the industry's most notable pioneers and leaders.
"My time in the plastics machinery business has been fun. I took advantage of being brought up on a potato farm. My father preached that work was good for a person and hard work was even better," Ackley explained during his acceptance speech. "My 46 years with Davis-Standard in the plastics industry were very enjoyable. It never felt like hard work, but more like an adventure."
Ackley's story embodies the American Dream. He started as a draftsman fresh out of high school, low man on the totem pole. He attended college at night eventually earning his degree in mechanical engineering from Mitchell College, followed by an executive MBA from the University of New Haven. Through diligence, hard work and company loyalty, Ackley worked his way up the ranks through engineering, field services, sales and spare parts, to become company president; a position he held for 22 years. During his tenure, he saw the company grow from fewer than 75 employees, a limited equipment portfolio and 3 million in sales, to a global powerhouse serving every major industry. When Ackley retired in 2005, Davis-Standard employed 1,000 and sales were over $300 million.
The cornerstone of his success? Those who have supported him along the way. "My Davis-Standard colleagues have greatly contributed to any success I've had, and I am grateful to them for putting my name forward for this recognition. I've also had the benefit of an amazing family, three kids and grandkids, and my terrific wife Elaine who has been at my side for 56 years," he said. "To be included with others who have done so much to advance the industry is a great honor and quite humbling."
For those at Davis-Standard now, the name Ackley will forever be tantamount to the company's long-standing reputation for quality, industry leadership and exceptional service. All of it homegrown right here in the Stonington-Pawcatuck area by the son of a potato farmer.
For more information about Davis-Standard, visit www.davis-standard.com.