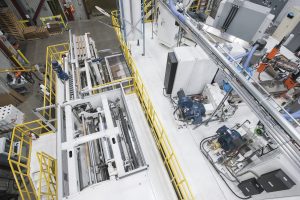 Davis-Standard's converting technology and support services will be promoted at ICE Europe, Hall A5, booth #1310, in Munich, Germany, March 12-14, 2019. Davis-Standard will highlight key equipment capabilities for extrusion coating, liquid coating, blown film and cast film, all engineered to support a range of applications on every continent. Davis-Standard will also have information on aftermarket and technical services focused on delivering cost-efficiency, reduced downtime and improved operation. This includes equipment upgrades, replacement parts, global field services, custom engineering, research and technical services, and a 24/7 customer service hotline. Following is a summary of key technologies in Davis-Standard's product portfolio.
The company's extrusion coating product line offers a comprehensive equipment offering from a single-source supplier to address basic applications all the way up to high-speed, complex requirements. Systems are engineered for everything from high-quality flexible packaging, thermal lamination and stand-up pouches, to lidding, tube, and aseptic films. Specifications can be customized based on market requirements and investment plans.
An example of this is Davis-Standard's dsX flex-pack™ system. This machine provides converters and package printers with a high-value, competitively-priced package. An adaptable machine configuration gives processors the flexibility to compete in a variety of emerging application markets including salted snack and noodle bags, toothpaste tubes, personal care products, condiment packs and stand-up pouches. Production benefits include product consistency, excellent bonding strength, greater uptime and productivity, and reduced waste and production costs. The economic benefit of these 450 mpm (1,500 fpm) machines is enabling many regional converters to distinguish themselves from the competition.
In liquid coating, Davis-Standard's curtain slide coater and five-roll silicone coater combine versatility with performance. The curtain slide coater applies single layer coatings at rates up to 853 mpm (2800 fpm) with expansion capabilities up to two additional layers. The five-roll silicone coater is capable of applying 100 percent silicone at rates up to 732 mpm (2400 fpm). This coater is constructed of stainless steel for ease of cleanup and includes a mist removal system. Davis-Standard supports liquid coating for slow or high-speed applications, clean room environments, film or paper substrates, ultra-thin and ultra-thick coatings, and precision coating and drying.
In cast film, Davis-Standard offers a stretch film line that redefines modular efficiency for high-grade film operations. This technology is the new standard for stretch film line configurations. Advantages include a compact machine arrangement, ease of operation and servicing, excellent profile control, consistent roll quality and an intuitive control package. The system is engineered for producing thin films from 7.8µ to 13µ (31-to 51-gauge) at high speeds.
Davis-Standard's side-by-side DS S3 overlapping winder is essential to this capability. The DS S3 winder enables maximum slit widths for hand-wrap, machine-wrap and jumbo rolls. All rolls are discharged on the downstream end of the winder and are conveyed to a common side of the line to simplify roll packing and future automation. Cores are also same-side loaded from the back to prevent disruption of packing activities. There is an auxiliary lay-on roll to eliminate top-wind waste during transfer, optimizing roll quality and eliminating outer wrap transfer waste. High-volume core bins minimize refilling frequency and feature a simultaneous core-set discharge of multiple core lengths to decrease cycle times, improve slit-width flexibility and net film utilization. Core widths can also be changed on the fly to maximize uptime. There is a 30-second cycle time regardless of the number of slit widths, ideal for hand-wrap products.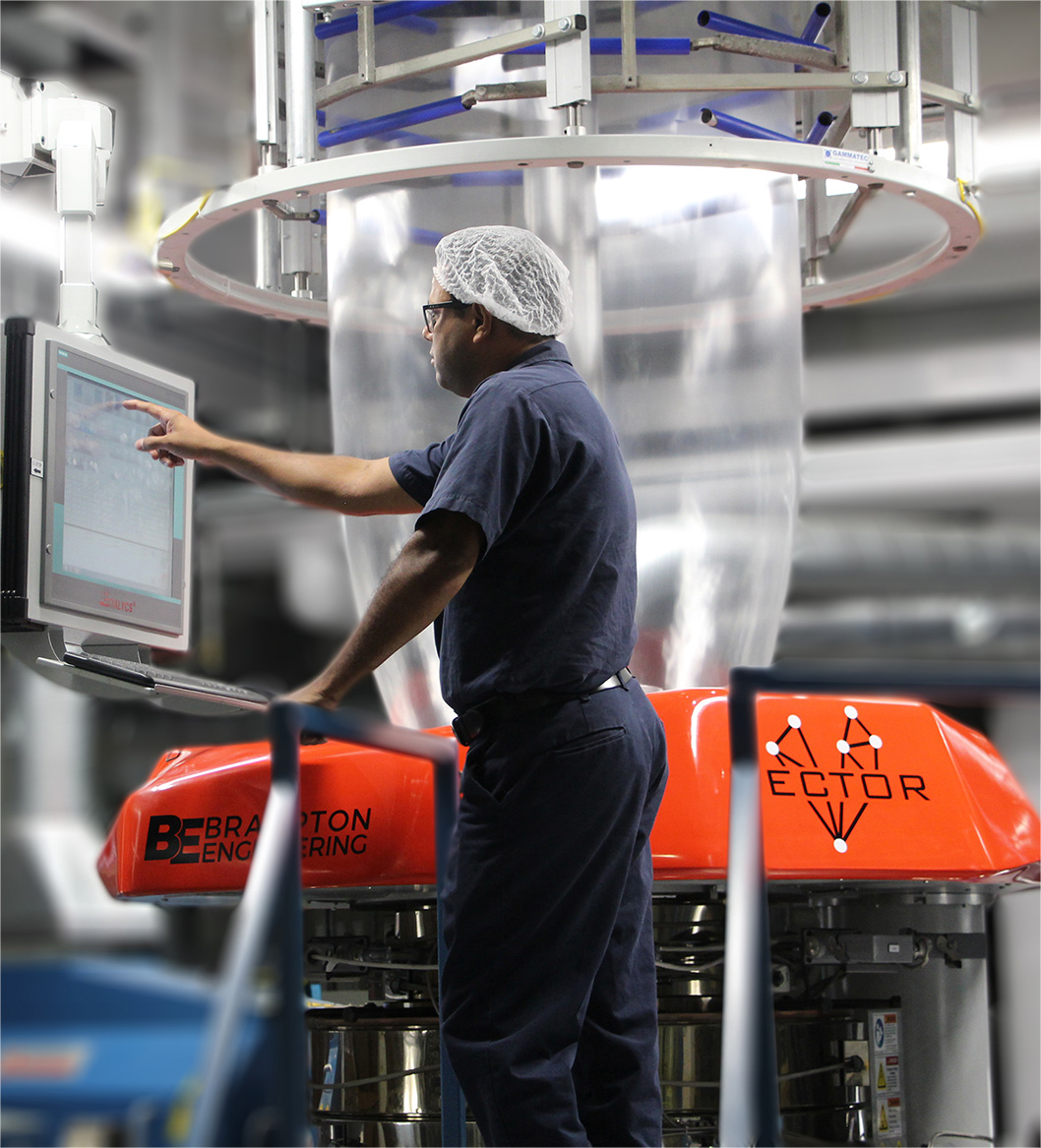 In blown film, Davis-Standard supplies extrusion systems for applications in high-barrier food packaging, agricultural films, stretch film, printing and laminating films, flexible packaging, collation shrink films and stretch hooders. For films that require superb clarity and flexibility, Davis-Standard offers the Aquafrost® water-quench system. Other options include industry-leading Vector® air rings, DSB® feedscrew designs, and Streamlined Coextrusion Die (SCD®), Optiflow and Vertex dies, each optimally designed to process specific films.
Davis-Standard also supplies downstream and terminal equipment as well as MDO's, oscillating haul-offs, and winders to optimize web handling and output goals. These solutions can accommodate standard applications as well as complex substrates and structures requiring precise tension control to ensure quality while minimizing waste. Automation options are available to reduce cycle time and augment benefits from increased outputs.
For more information prior to ICE, visit www.davis-standard.com/converting-systems/.