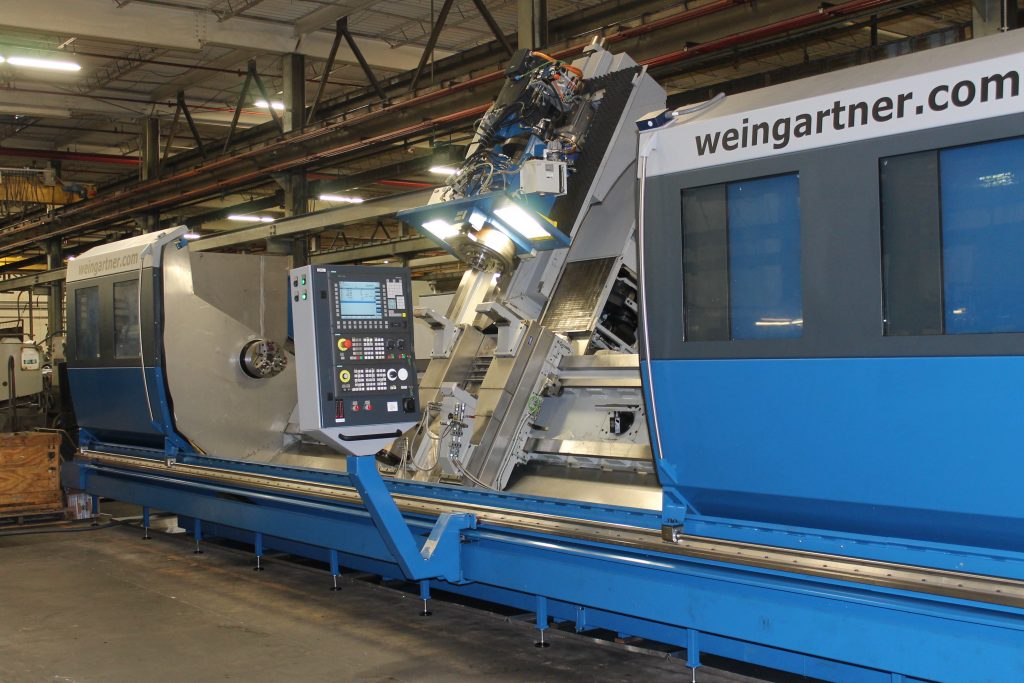 To support ongoing growth in feedscrew manufacturing, Davis-Standard is installing its fourth CNC machining center at its facility in Pawcatuck, Connecticut. The $2 million investment will further boost production efficiency and will enable Davis-Standard to increase feedscrew production by over 25 percent. The machining center is expected to be operational by mid-October.    
"This investment reflects our continued commitment to best practices in manufacturing and in supporting customers with best-in-class feedscrew technology," said Mike Newhall, Davis-Standard's Vice President of Operations. "The CNC machining center being installed is the same brand as our existing machines, Weingartner, which makes software programs and tooling interchangeable. We also have highly skilled machinists already trained to run this type of equipment. This will further add to our ability to meet customer demand and improve our overall responsiveness to our customer's requirements."
The additional center is a Weingartner Pickup 700 Whirler, capable of machining feedscrew sizes that comprise 80 percent of Davis-Standard's screw volume. This includes feedscrews from 1.5 inches (38mm) to 6 inches (152mm) in diameter and in lengths up to 207 inches (5,200mm). The machine will augment existing capabilities in Davis-Standard's feedscrew operation, which currently manufactures over 1,000 feedscrews annually. It will also support feedscrew cycle time reduction, enabling the company to improve delivery times and maintain a steady stock of feedscrews in various sizes and finishes.