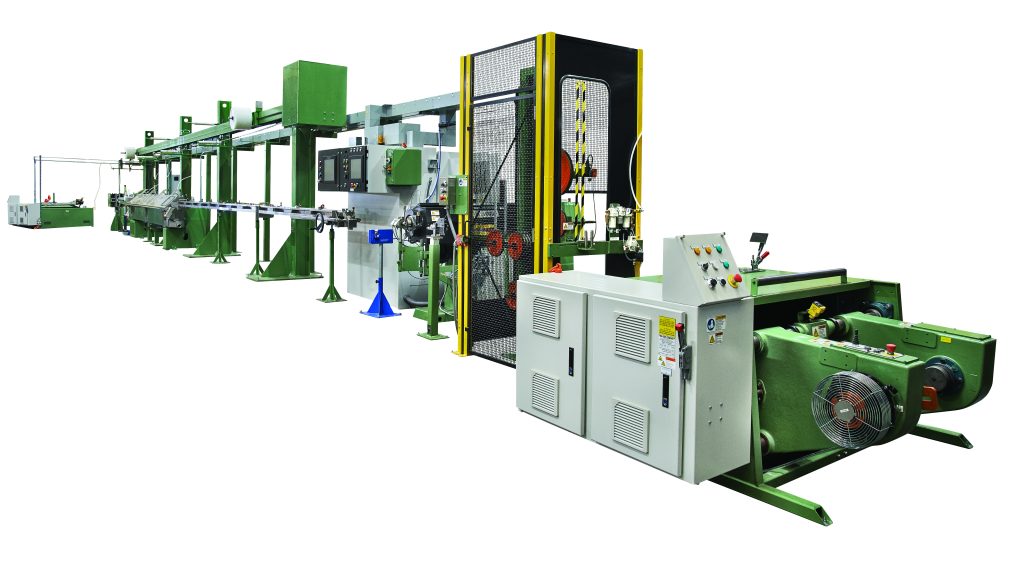 Davis-Standard is pleased to exhibit at the WAI Operations Summit and Wire Expo at booth #704, June 7-8, in Dallas, Texas. The company will highlight wire and cable solutions that support applications in the aerospace, automotive, power cable, construction, and communication industries. This includes aerial cable, building wire, coaxial and composite cable, video pair cable, CATV, THHN and THWN products.
Davis-Standard's wire and cable industry leadership spans more than seven decades. Wire and cable equipment is engineered according to customer specifications, including extruders, payoffs and take-ups, accumulators, cooling systems, and capstans. This includes complete machinery solutions for high-temperature aerospace wire, low-voltage automotive cables, fiber optic cables and ducts that improve connectivity, and high-output applications involving multi-layer constructions such as nylon over PVC, among others. Requirements for line speed, conductor type, insulating materials, wall thickness range, and outside diameter are addressed with technical expertise and consistent results. Feedscrew and control technology, extruder efficiency, single reel shaftless payoffs, dual flyer payoffs, multi-pass and belt wrap capstans, and dual reel take-ups are a few examples of how Davis-Standard supports customer profitability. These capabilities are further augmented by the extensive equipment portfolio offered by Maillefer, a Davis-Standard company.
One of Davis-Standard's latest developments is the launch of its DS Activ-Check™ system. DS Activ-Check™ is an Industry 4.0 platform for continuous monitoring, preventative maintenance, and mobile alerts. DS Activ-Check™ uses analytical tools based on long-term cloud data storage, along with process and equipment technology algorithms, to help management and production teams identify and improve product quality and line productivity. The use of digital transformation to strengthen operations has shown significant potential in the extrusion sector, including wire and cable processes.

For information prior to the show