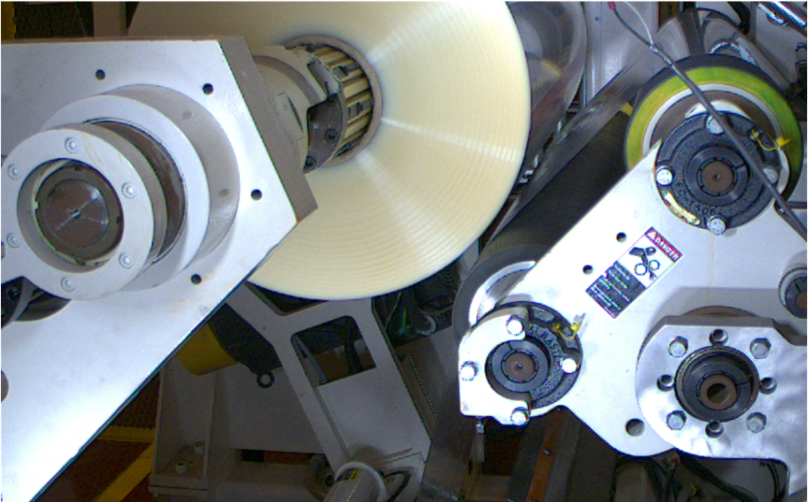 The D-S Connect Blog has ventured into the heart of using cloud-based technology to improve best practices. We firmly believe it's the logical next step to improve production efficiencies while proactively identifying potential issues before they occur. See our digital transformation blog series for background.
Part 1 – Digital Transformation and What it Means for Our Industry
Part 2 – Making Sense of Cloud-Based Digital Architecture
Part 3 – Digital Transformation's Value via Situational Awareness
In this blog, we're taking that a step further by providing specific examples of how a cloud-based platform can support unwind splicing and transfers on continuous web substrate processing lines. Consistent unwind splicing and winder transfers are paramount to high productivity, especially for flexible packaging applications that are trending toward ever-thinner web materials at ever-increasing production speeds. Unfortunately, there is little room for error when trying to achieve profitability and output goals. Each time an unwind or winder transfer failure occurs on a roll-to-roll web processing line; the line must be stopped. By the time the web material scrap is cleaned up and the line re-threaded and re-started, you're looking at an hour or more of lost production time.
That hurts. BUT it shouldn't!
Cloud-based platforms, made possible by the IIoT, provide the digital tools to quickly diagnose and, better yet, predict when the degradation of a critical element is enough to cause missed transfers. Smart manufacturing solutions have been developed to simplify the process and strengthen prevention. Let's take for example DS Activ-Check™. It is a customizable cloud-based platform that uses sensors, predictive analytics, and control programs to supply real-time data about critical parameters and key performance indicators (KPI). In a nutshell, alarm displays are initiated when KPIs are outside the recommended operating range. All information is conveniently displayed using visually appealing, comprehensive dashboards. As a result, complex data is immediately transformed into a measurable at-a-glance format that not only prevents failure but can also help you achieve ideal conditions for the "golden run".
By being proactive, you can avoid unnecessary line shutdowns and downtime while boosting maintenance practices and production line consistency. You'll also minimize the chance for operator error and deliver team connectivity capabilities not available with current systems. In addition, real-time image recordings can be added to capture various aspects of a transfer operation as they occur, further promoting line transparency. Since digital transformation is a journey, like most technologies, the potential for applying it to your operation is rather vast.
To give you a glimpse of the possibilities, we've created four examples of how analytics using a cloud-based platform can support day-to-day operations based on common challenges that occurred in roll-to-roll web processing.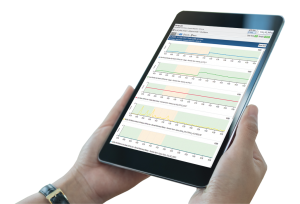 Continually monitor the roll diameter and concentricity of incoming rolls of material to the unwind. A laser or other advanced sensor can accurately measure the roll and provide feedback to ensure the concentricity is within the acceptable range. If the measurement is out of range, the operator is immediately warned of this condition. The process line can be automatically slowed down or stopped to adjust and avoid a poor or missed splice.
Improve paster firing efficiency by measuring the time it takes from the command to the actual paste or web cut-off. Reaction times can vary depending on the pressure used to fire and the mechanical condition of the paster roll and cut-off systems. The cumulative average from three previous transfers can be calculated to predict when to fire these components by monitoring reaction times. If the measured reaction time of either the paster or cut-off knife is outside the acceptable normal times, a warning is sent that preventative maintenance needs to be done before the condition deteriorates to cause a poor or missed splice.
Predict issues that impact roll change performance. Sensors on the unwind and winder can highlight pressure issues beyond the acceptable variation for consistent transfers and quality winding. This can include monitoring the transfer paste nips and the programmed nip force for the pressure roll while winding. Variation of the unwinding and winding web tensions during and after a transfer can be observed and compared to setpoints. Alarm warnings are displayed if these factors are out of the acceptable range. In addition, the operator will know what preventative maintenance is needed for specific components.
Ensure the cut-off knives on both the unwind and winder are sufficiently sharp for clean cutting of the web. The timing of knife replacement will vary depending on the abrasiveness of the web material and the speed and diameter of rolls being processed. Smart technology programming tracks the number of times the knife has been fired to predict sharpness, maintenance, and potential replacement to avoid transfer issues from a dull knife.
Our industry has reached a point where scrap, downtime, and lost production due to missed splices during the unwinding and web transfer process should and can be prevented. Implementing tools that significantly increase the productivity and profitability of high-quality products from your line is absolutely essential in the years ahead.
If you're interested in talking about options to provide the unwind and winder assurance you need via digital transformation, contact us.
Have questions for marketing? Send us an email. Click here.
How would you rate this blog post? Rate below 👇🏼
Cheers,
The D-S Connect Blog Team