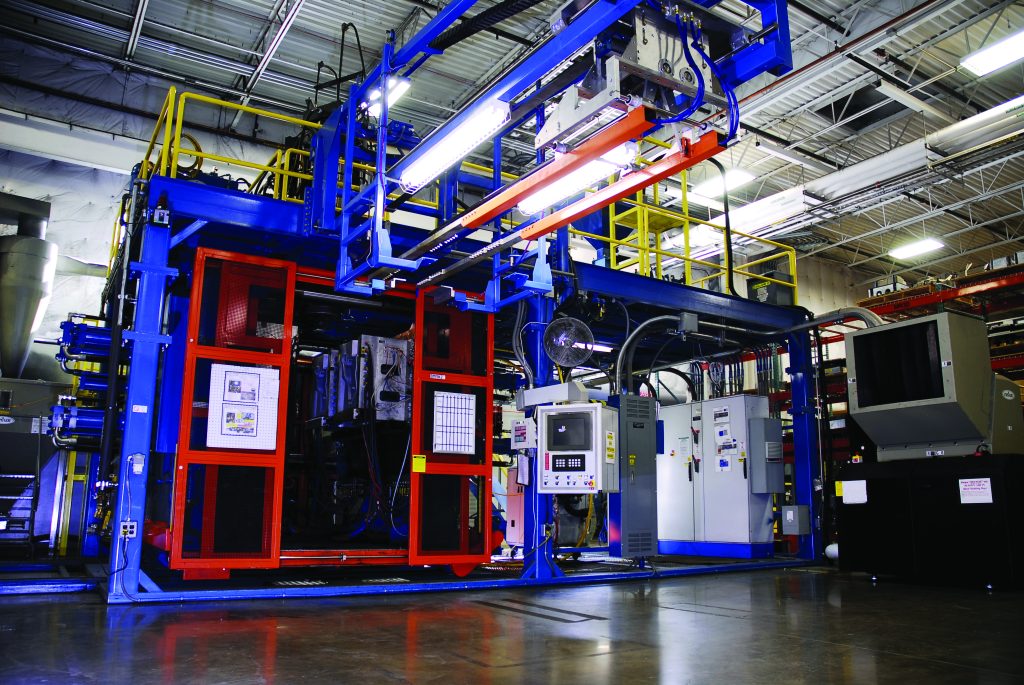 One topic we have not covered in the D-S Connect blog is blow molding. We want our blow molding customers to know we have not forgotten about you!
Performance, prevention, and preparation are essential to ensure long-term efficiency and production from your blow molding equipment. Davis-Standard's blow molding team is committed to offering services that maximize your equipment and investment. This includes rebuilds and replacement options for blow molding heads, extruders, motors, and electrical components. To stay ahead of the curve, the following are 10 tips for keeping your blow molding machinery performance at its best.
(1) Update Equipment Documentation – Update machine files including RLD (Relay Ladder Diagram) printouts, electrical prints, tooling prints, and machine repair logs.
(2) Know Your Equipment – Use machine drawings and RLD printouts when troubleshooting.
(3) Keep Safety First – Check gate electrical safety switches, gate tape switch, emergency stop switches, rupture disk limit switch, barrel pressure safety system, and electrical panel interlocks on a regular basis.
(4) Avoid Hydraulic System Deficiencies – Add filtered oil to the machine, change filters on a regular basis, avoid over-heating oil and low accumulator pre-charge.
(5) Lubricate Key Parts – Consistently lubricate clamp tie bars, clamp equalizer assembly (rack and pinion or chain), safety gates, PTO, and motors.
(6) Maintain Heads – Fill heads to 100 percent each shift, avoid using damaged tooling, check heaters to ensure they are not missing or burned out.
(7) Check Wiring – Document modifications, number different wires, and make sure wire-ways are covered.
(8) Clean Electrical Components – Regularly clean the extruder-drive motor blower filter and the electrical cabinet air filter, and keep the cabinet doors closed.
(9) Validate Power Source – Confirm steady voltage, avoid unsuppressed surges from high voltage faults, and make sure grounded/isolated microprocessors are properly grounded.
(10) Plan for Breakdowns – Ensure timely access to spare parts replacement to avoid downtime and faulty repairs.
We hope these tips will help you continue molding high-quality products while keeping your operators safe.
Have questions about this post or want to inquire about spare parts or new equipment? Send us an email.
Want to learn more about Davis-Standard blow molding equipment? Visit our webpage.
Cheers,
The D-S Connect Blog Team