Recent News
Past News
Davis-Standard Acquires Merritt Extruder Corporation
Davis-Standard, LLC announced today the acquisition of Merritt Extruder Corporation of Hamden, Connecticut.  Under terms of the agreement, Merritt will move operations to Davis-Standard's headquarters in Pawcatuck, Connecticut. Davis-Standard will continue to offer the existing Merritt Extruder brand line, and all key Merritt employees will remain with the business, including Sandy Guthrie, president of Merritt Extruder Corporation. Sandy will join Davis-Standard in a key role to continue customer support for the product line.
"This is a very positive development for Davis-Standard, Merritt and our joint customer base," said Jim Murphy, vice president.  "Merritt is a well-known and respected brand name within the industry.  The combination of Davis-Standard and Merritt will enable our joined forces to more effectively support our customers."
For more information, contact Jim Murphy at (860) 599-1010 or jmurphy@davis-standard.com.
August 5, 2005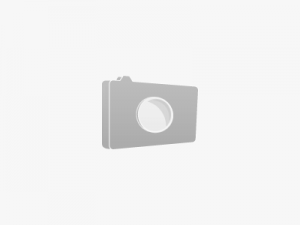 Davis-Standard, LLC Offers Industry's Most Extensive Product Line
The recent joint venture between Davis-Standard and Black Clawson in May created an organization with unparalleled machinery resources, service and technology for converters worldwide. The new company, Davis-Standard, LLC (D-S, LLC) is now the world's largest U.S.-based supplier of web converting machinery with several leading brands including Black Clawson, Davis-Standard, Egan and ER-WE-PA.
According to D-S, LLC executive vice presidents Mark Panozzo and Hassan Helmy, the company's extensive capabilities will be focused on delivering the best value possible so that customers can achieve an excellent return on investment from their converting equipment. "The merger will enable us to enhance what are already the best brands in the converting equipment industry by combining our technology, manufacturing and service resources," said Panozzo.
Helmy added, "Our strong global presence will allow us to place more emphasis on regional markets including additional electrical, controls and mechanical services. We will also continue providing customers with strong technical advantages through our R&D centers in the U.S. and Germany. Our goal is to maximize our efficiencies in customer proposals, manufacturing and engineering so we can offer customers the best products at the best value in the industry."
D-S, LLC supplies a full range of equipment for blown and cast film, extrusion coating and laminating, liquid coating and laminating, unwinding and winding, extruders, round and flat dies, and control systems.  Major markets served include food and medical packaging, pressure sensitive tapes and labels, coated industrial and consumer products and films for packaging, personal hygiene and agricultural applications.
In addition to machinery capabilities, D-S, LLC has one of the most developed customer service networks with three R&D centers, sales offices and 24/7 service personnel around the world.
July 27, 2005