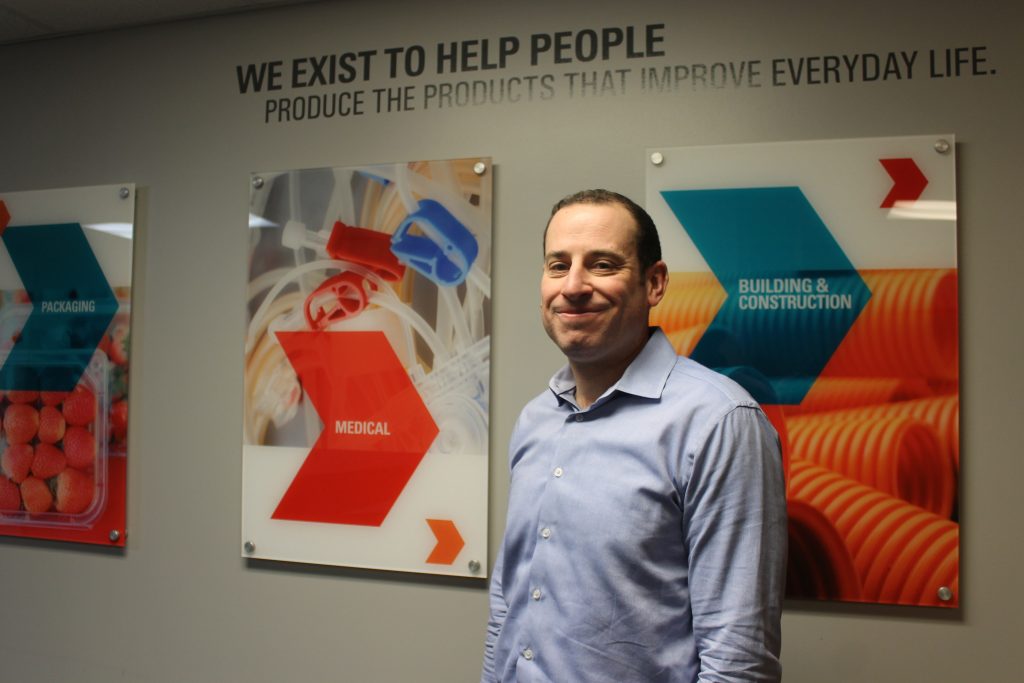 Davis-Standard is pleased to announce that Zachary Ament has been promoted to Executive Vice President effective March 6, 2020. He will replace longtime Davis-Standard employee and team leader Ernie Plasse who is retiring. Ament has been with Davis-Standard for over seven years, most recently serving as Vice President of Business Development. In that role, he has been heavily involved in the development and tactical execution of Davis-Standard's organizational strategy across the global organization including mergers, acquisitions, strategic agreements and more, positioning him well to assume Plasse's role.
"Ernie's leadership, industry knowledge and vast experience will be greatly missed," said Jim Murphy, Davis-Standard's President and CEO. "He's had an extraordinary 46-year career at Davis-Standard. His humility and work ethic set an excellent example for our entire team at Davis-Standard, and we wish him all the best in retirement." Murphy added, "Zachary will do an outstanding job in this role and has been working alongside Ernie to ensure a smooth transition. We look forward to his perspective and leadership as we continue our commitment to outstanding customer service."
Plasse began his career as a stockroom clerk at Sterling Blow Molding, (a Davis-Standard brand) in 1973, and assumed greater roles of responsibility in the years to come, eventually becoming the vice president of manufacturing at Sterling. He relocated to Davis-Standard's headquarters in Pawcatuck, Conn., in 1994. Plasse continued to excel in various leadership roles, leading to his current role as executive vice president – aftermarket in 2013. The entire Davis-Standard family wishes him well in retirement.