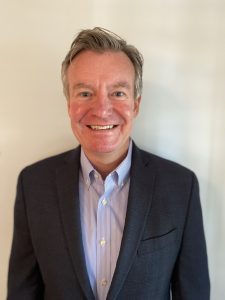 Davis-Standard is pleased to announce that Jay Baxter has been appointed to Commercial Product Director – Liquid Coating. Baxter will be responsible for growing Davis-Standard's global business in liquid coating and will support strategic initiatives.
Baxter comes to Davis-Standard from Neenah, Inc. (formerly Neenah Paper) where he was marketing director, managing a team responsible for technical papers including sandpaper, masking tape, medical packaging and sensitive labels. He also spent 18 years with Kimberly-Clark in a variety of roles including sales, marketing, purchasing, operations, and process engineering at the staff level and within non-woven fabric mills.
"We are pleased to have Jay's range of experience and knowledge as we expand our reach in liquid coating applications," said Danis Roy, Davis-Standard Vice President of Sales, Films and Flexible Packaging. "One of his first projects as a new process engineer was to purchase and install Davis-Standard feedscrews. He understands the paper and nonwovens market and Davis-Standard equipment capabilities, which will serve our customers well as they pursue quality, efficiency, and profitability."
Baxter has a bachelor's of science degree in chemical engineering and a master's in business administration. He has been a member of the National Air Filtration Association, Pressure Sensitive Tape Council (PSTC), European Adhesive Tape Association (AFERA), Federation of European Producers of Abrasives (FEPA), and is a founding member of the Healthcare Plastics Recycling Council.
Click here for more information about Davis-Standard's liquid coating capabilities.