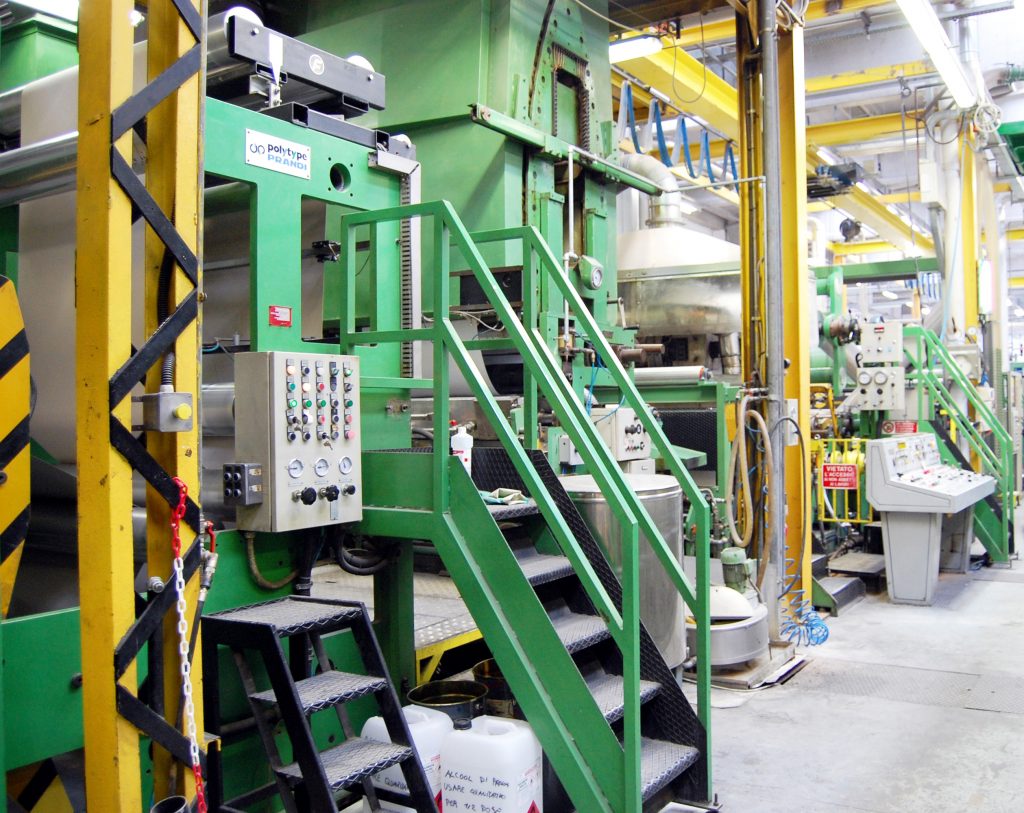 Europoligrafico (Fibrapak) of Perugia, Italy, recently improved efficiencies and line performance with a new control system from ER-WE-PA™ GmbH, a subsidiary of Davis-Standard, LLC. The new system was installed on an existing ER-WE-PA™ extrusion coating line used for aseptic liquid packaging applications. The control package features Siemens drives and a central S7 PLC with WinCC® visualization screens for managing all aspects of line control including speeds, extruder temperature, automatic die profile control, unwind and winder functions.
"One of the best and most cost-effective ways to improve operation on an existing line is with controls," said Paul Knorsch, aftermarket business development leader at ER-WE-PA™ GmbH. "The supervisory control and data acquisition (SCADA) of this system simplifies operator functionality while allowing for greater monitoring and regulation of various parameters. We know Europoligrafico (Fibrapak) is already seeing a marked difference in line functionality."
Knorsch noted that Fibrapak (www.fibrapak.com) is a new venture established between Europoligrafico and GS Pak of China. This allows Europoligrafico (Fibrapak) to become a full-system supplier with capabilities to provide printed, coated and laminated board in addition to filling machines and product handling. GS Pak also has an aseptic coating line from ER-WE-PA™ in their China plant.
For more information about Davis-Standard's extrusion coating systems, visit www.davis-standard.com/converting_system/extrusion-coating/. For more information about Fibrapak, visit www.fibrapack.com. 
Photo Caption: Europoligrafico's extrusion coating line with updated controls