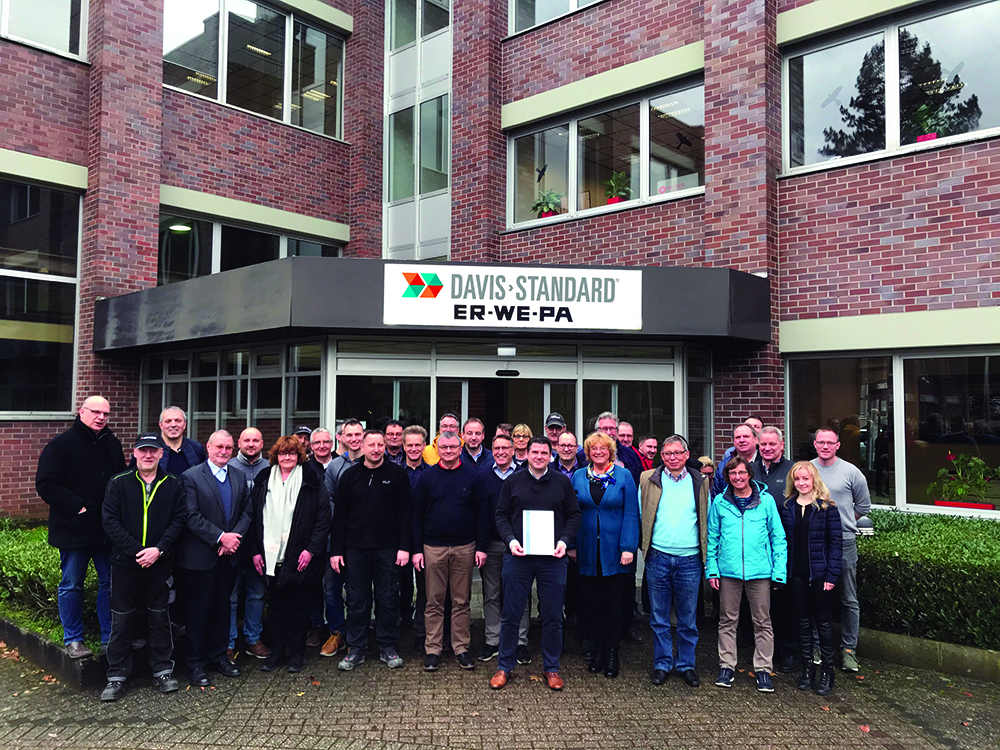 Continuing with company-wide sustainability efforts, Davis-Standard's subsidiary in Germany, ER-WE-PA GmbH, recently attained ISO 14001 certification. This certification illustrates a commitment to customer service and environmental sustainability, essential to Davis-Standard's pursuit of operational excellence, safety practices, and process improvement. This is the fourth Davis-Standard location to become ISO 14001 certified in recent months, joining facilities in Fulton, N.Y., Vantaa, Finland, and Ecublens, Switzerland. All of Davis-Standard's global manufacturing sites are slated to become ISO 14001 certified by 2025.
"We congratulate our employees in Germany for achieving ISO 14001 certification. Establishing and applying an environmental management system for manufacturing practices at each facility is part of our ongoing journey toward a more sustainable future," said Giovanni Spitale, Davis-Standard CEO. "It also ensures consistent practices across the board, with equipment development and manufacturing efforts focused on reducing waste and improving energy efficiency and recyclability."
At the core of ISO certification is the ability to consistently provide products and services that meet customer and applicable statutory and regulatory requirements. This is achieved by enhancing customer fulfillment through an effective quality management system (www.iso.org). All issues are addressed at the source to support best practices.
To learn more about Davis-Standard's sustainability commitments, visit here.