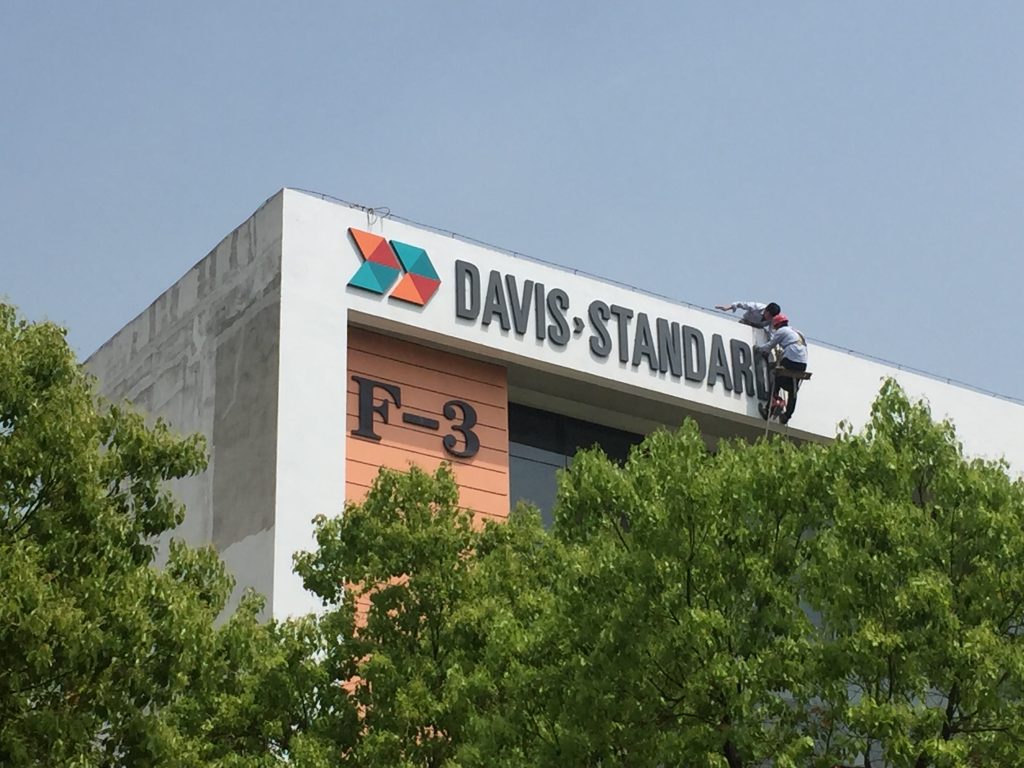 Davis-Standard (Suzhou) Plastics Packaging Machinery Co., Ltd. is pleased to announce the expansion of the company's manufacturing capabilities. Open for operation at the end of April 2019 is an additional 35,000 square-foot (3,251 square-meter) facility near the existing shop in Suzhou and will house control panel assembly and provided much-needed warehousing. The addition reflects Davis-Standard's growing extrusion coating business and long-term strategy in the region.
"The additional space will allow us to build more extrusion coating lines at our main plant while supporting other machine services, including faster delivery," said Jinsong Lin, general manager at Suzhou. "We also appreciate how close this building is to our existing facility. The increased manufacturing capacity is a positive reflection of our growth over the past few years. We have become one of the top equipment suppliers in the region and we don't take that for granted."
The medical tubing and packaging segments continue to be strong markets for Davis-Standard throughout Asia. Equipment sold to regional customers for medical tubing, extrusion coating and co-extrusion applications is built in Suzhou, as is assembly of electrical control panels, extruders and gearcases. There is also an impressive R&D facility at this location, equipped with technology for testing a range of rigid and flexible products, as well as FPVC tubing for IV and fluid delivery. Examples include microbore tubing, multi-lumen and catheter tubing, endotracheal and tracheotomy tubing, bubble tubing, taper tubing and others. Most recently, Davis-Standard added a new dsX flex-pack™ 300S to this lab for customer trials. This is a single station extrusion and lamination line built specifically for the Asian flexible packaging market.
For more information about Davis-Standard's subsidiary in Suzhou, visit www.davis-standard.com.cn