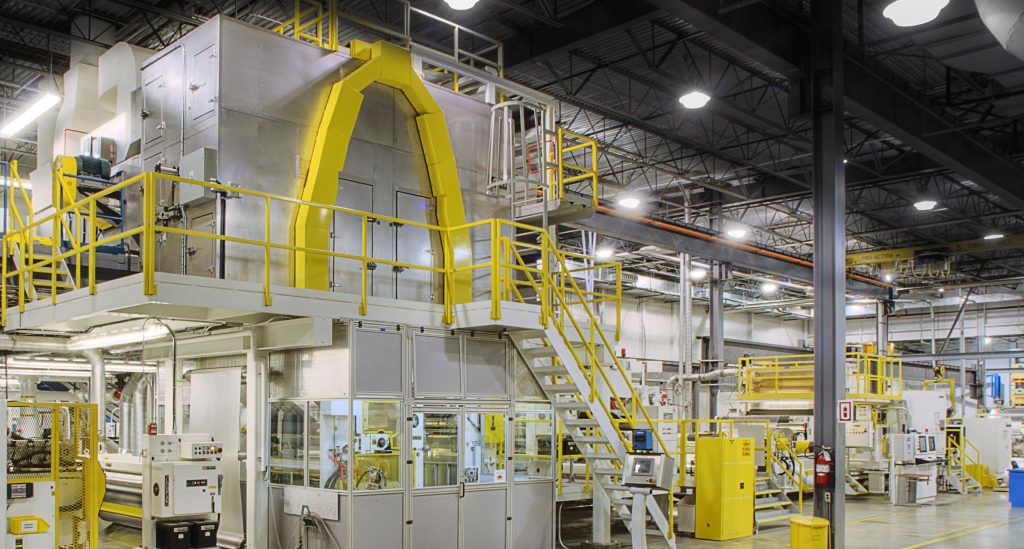 The protective properties of packaging used for medical, healthcare and food products have proven especially valuable during the COVID-19 pandemic. As converters have ramped up production, the necessity of quality processes and equipment to maintain packaging integrity while boosting outputs has been paramount. Davis-Standard's flexible packaging solutions are not only built for reliable outputs, quick changes and minimal waste, but are proven in terms of rigorous technical and business demands. Single-source responsibility from unwind to winder, an operator-friendly platform, and a global network have enabled Davis-Standard to help customers improve processes while offsetting costs in a high margin business.
Advantages of Davis-Standard's flexible packaging solutions can be found in each line component. Unwinds are engineered with a high-speed splice for reduced waste, stub roll capability and to minimize tail length. Extruder packages offer gauge control and uniformity while allowing flexibility with extruder configuration and screw design. Coaters and laminators support seamless and expedient change-overs, excellent adhesion properties, as well as auto-trim start for safety. Winders feature stationary knife transfer for high-speed transfers and reduced fold-over waste. Control systems reduce "dial-in" time and offer process monitoring and troubleshooting to assist with performance. Recipe storage, integrated control for third party equipment, custom drive control, pressure and gauging systems, trending and diagnostics analysis add to efficiency. All technology is backed by Davis-Standard's customer service available 24 hours a day, seven days a week, as well as vast global resources.
Davis-Standard is also available to support customers with R&D and new product development. For more information about flexible packaging equipment options, visit https://davis-standard.com/flex-packaging-films.
Photo caption: Davis-Standard's flexible packaging lines are engineered for reliable outputs, quick changes and minimal waste.