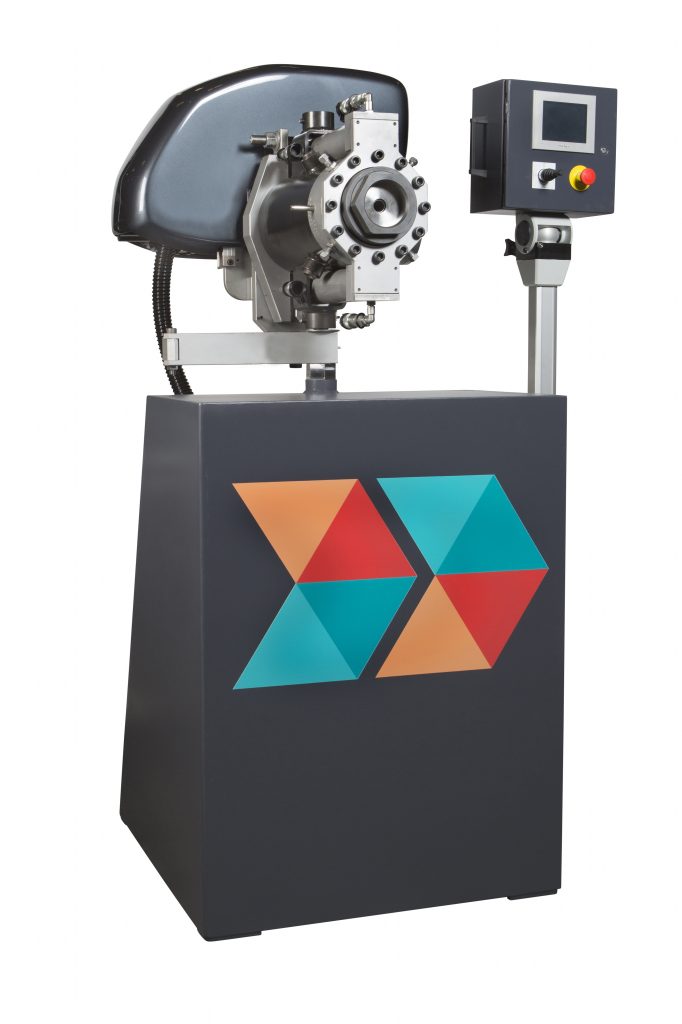 Davis-Standard, LLC will market elastomer solutions encompassing product capabilities and support services at booth #1A113 during RubberTech China, September 16-18, in Shanghai. This will include the new model 3000A (automatic) crosshead as well as the company's expanded manufacturing space at Davis-Standard (Suzhou) Plastic Packaging Machinery Co., Ltd. As the global extrusion community continues to address the COVID-19 pandemic, Davis-Standard remains steadfast in fulfilling customer needs while keeping the health and safety of employees a priority.
"After several months of adapting to the pandemic, we look forward to reconnecting with our customer base in Asia," said Joe Wnuk, Vice President of Davis-Standard Elastomer and Profile Systems. "Now more than ever, it's important to look at best practices in terms of equipment performance, employee safety, innovative products and supply chain efficiencies. We are eager to work collaboratively with customers to develop and support solutions specific to the Asian marketplace."
Davis-Standard engineers elastomer equipment for the production of tires, automotive hoses, adhesives and sealants, recreational equipment, construction and medical applications. Elastomer-specific technology is designed for efficiency and performance, including the DSREV extruder and the company's latest crosshead design, the Model 3000A crosshead for rubber hose applications. This crosshead helps reduce scrap and accelerate start-up times for smaller lots. The results in material savings, quick product changes, simplified maintenance and improved quality are significant. In addition, a hydraulic pump system is not needed and the compact design does not require hoses.
According to Wnuk, "One of the best features of this automatic design is the precision adjustment, which contributes to material savings due to tighter tolerances within specifications. This is especially valuable with frequent product and dimension changes, which are becoming more and more common."
The DSREV extruder has a patented pneumatic roll feed system for a uniform and consistent feed rate, electric heating and water-cooling for quicker response times, and feedscrews that maximize output and minimize scorch. Using a gear pump, processors are able to isolate high pressure and achieve pressure stabilization. Davis-Standard's gear pump is equipped with a two-roll feeder (TRF) for cold feeding or to be used as a stand-alone device for fine mesh straining. Other advantages include improved filtration, reduced material retention time and a smaller footprint to integrate into existing lines.
This is all supported by Davis-Standard (Suzhou) Plastics Packaging Machinery, Co., Ltd., which is central to the company's customer focus in Asia. Developments in the areas of machine building and assembly, inventory and aftermarket services, field service engineering, and installation at customer sites have been essential to supporting customers. Last year, Davis-Standard added a 35,000 square-foot (3,251 square-meter) facility near the existing Suzhou shop to house control panel assembly and provide warehousing. In an ongoing effort to strengthen efficiencies and customer satisfaction, Davis-Standard's Suzhou facility achieved ISO 9001:2015 certification. This validates processes across the board, internally and externally, and serves as a benchmark for the company's commitment to operational quality and process improvement.
For more information about Davis-Standard elastomer systems prior to the show, visit https://davis-standard.com/extrusion_system/elastomer/.