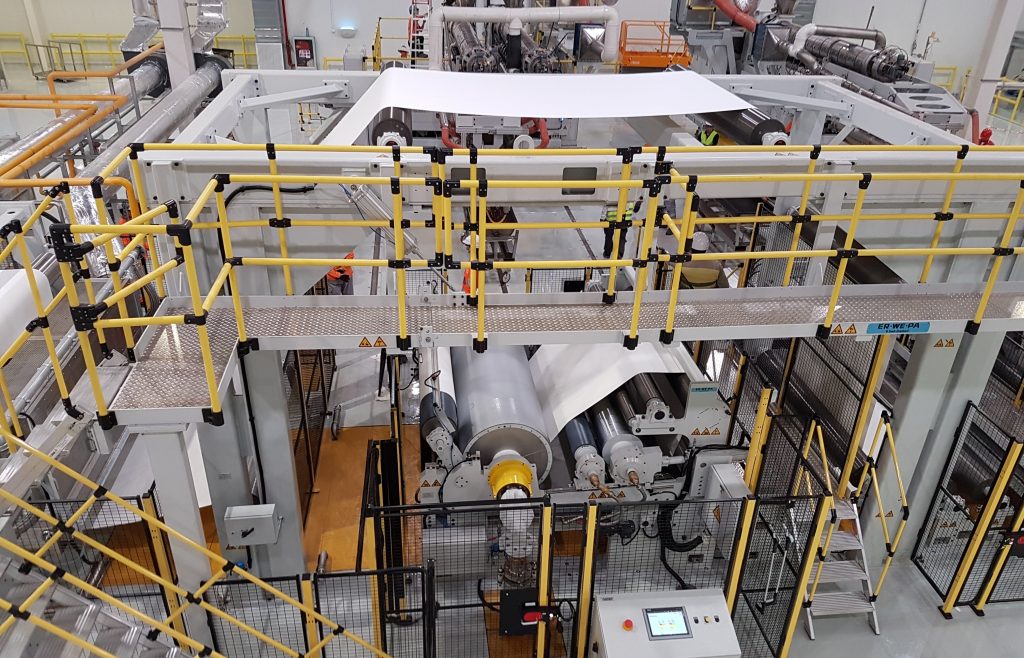 In response to increased demand for aseptic packaging technology for emerging markets, Davis-Standard has introduced the dsX™ Aseptic 400 triplex extrusion coating and laminating line. This best-in-class solution offers quick changes, waste reduction and precision web handling for maximum widths of 1,350mm (53 inches) and speeds from 250 to 400 mpm (820 to 1,312 fpm). It is designed for paper, aluminum foils and/or films used in aseptic and liquid carton board packaging products.
"We have sold aseptic lines with similar outputs in the past, but based on market analysis, there was a need for a dedicated product line for emerging markets," said, Michael Schröder, Head of Sales EMEA and Product Management at Davis-Standard's German subsidiary ER-WE-PA GmbH. "The dsX Aseptic 400 is pre-engineered to provide optimum specifications for emerging market customers in terms of output and technology for process efficiency."
Davis-Standard is the global market leader in extrusion lamination lines for aseptic packaging products. This line configuration reflects that leadership with customization options to address diverse structures, including those used for aseptic and fresh milk/beverage filling machines. According to Michael Schröder, another advantage is Davis-Standard's regional after-sale service and support, and more than 100 global references for similar applications.
"One of the most significant benefits to customers in emerging markets is knowing they are getting value for first-rate technology and service, which is based on experience," he said. "Each component on this line is designed for performance and efficiency, and we have the global resources to support them."
For more information about films and flexible packaging equipment options, visit https://davis-standard.com/flex-packaging-films.
Photo caption: The dsX™ Aseptic 400 triplex extrusion coating and laminating line is engineered for emerging markets.