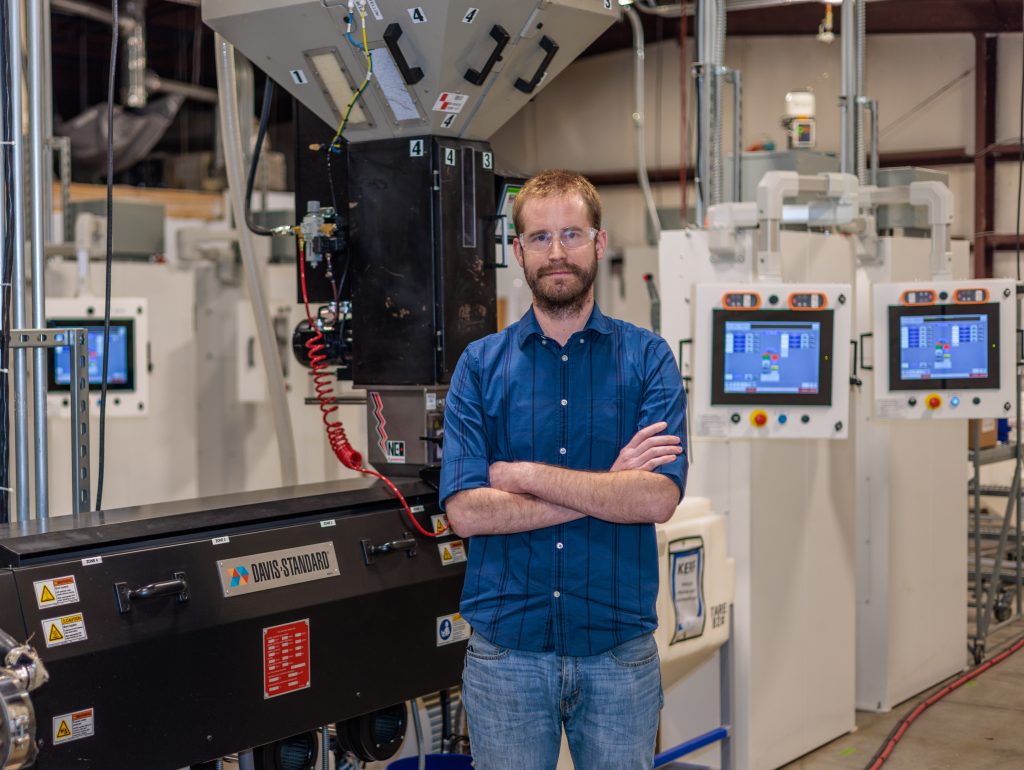 Successful innovation requires strategic teamwork. For weather seal manufacturer, Coda Products, Inc. of Epping, N.H., partnering with Davis-Standard on process development and machinery integration helped turn a brilliant idea into a superior product line. Operational since 2019, Coda Products is quickly emerging as a weatherseal leader among window and door OEMs in the U.S. and Canada. The company manufactures standard and custom seal geometries using proprietary foam technology to provide high-performance weatherseal solutions to the window and door industry.
"I had experience with equipment and service from Davis-Standard prior to establishing Coda. I knew they would be an excellent team to work with as we developed our innovative production processes," said Dan Cook, President and founder of Coda Products. "Using the lab line at Davis-Standard's R&D facility in Pawcatuck enabled us to run product trials in order to determine the optimal machinery configuration prior to equipment purchase. Their team helped us with feedscrew design, extruder specification, and control systems for seamless integration with our proprietary in-house downstream equipment.
Installation was smooth and the service has been great. We are excited to now have significant capacity to continue our growth."
Cook made product samples at Davis-Standard's lab using rigorous test criteria. Once proven, he purchased several Davis-Standard extruders equipped with state-of-the-art DS-eTPC controls, specifically engineered for Coda's processes. The proprietary production processes to make the foam used in Coda's weatherstripping has a smaller cell structure than competitive products. This structure improves compression set performance and is augmented by a flexible skin coating and rigid carrier component for added seal strength and improved longevity. The process is designed to enable Coda to quickly develop custom profile geometries to suit customer's needs.
"Our production technology, quality, and focused customer service has been well-received by the industry, and we've ramped up production in short order," said Cook. "We are pleased with extruder performance and glad we opted for the DS-eTPC controls. This has allowed us to load and save recipes from production runs, making start-up and shutdown a breeze."
According to Larry Giammarco, regional sales manager for Davis-Standard, Cook has always been an innovator. "I have known Dan for several years and it has been a pleasure to work with him on this exciting venture. We are committed to providing responsive service and look forward to working with Coda Products in the years to come."
For more information about Coda Products, visit www.coda-products.com.
For more information about Davis-Standard foam solutions, visit our webpage.
Do you have a question or inquiry? Contact us today.