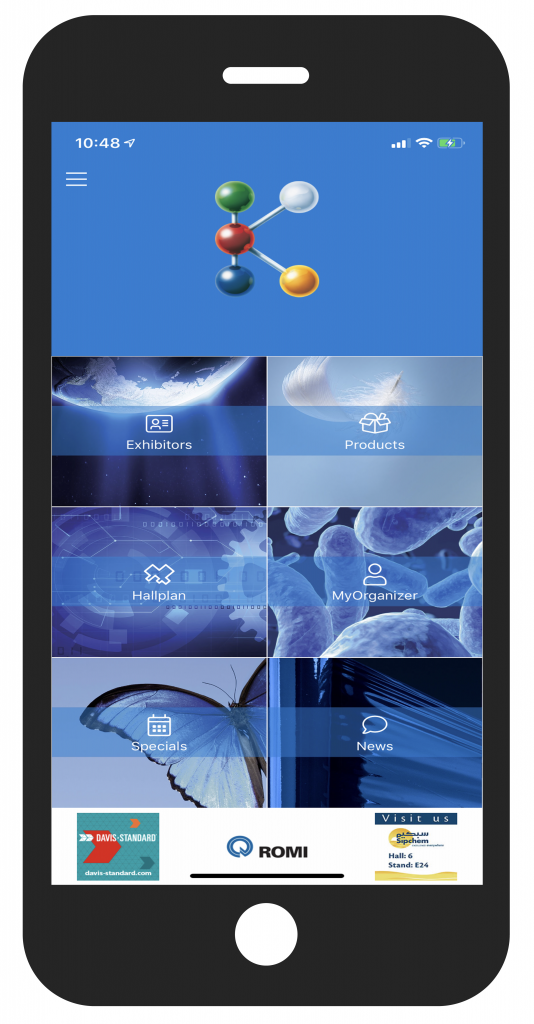 As with any trade show, but especially with K, you must plan, plan, plan. Our K show experts have compiled a list of 10 resources to help you maximize your time and eliminate unnecessary headaches.
1.  Get the app! Here is the Apple store link and Google play link.
2.  The famous K map! We recommend bookmarking this on your device.
3.  Take advantage of the trade fair organizer. Set-up your account and search the database for what companies you want to visit. Bookmark exhibitors, add personal notes and make edits. Don't forget to add Davis-Standard!😃
4.  There is a lot of valuable information and conversation on social media platforms, including several LinkedIn groups – like, follow, and engage with your soon-to-be-peers for eight days.
5.  If you need to book or rebook your plane and rail tickets, use the traveler services.
Visit: Messe Center, First Floor
Monday to Friday, 9 a.m. to 5:30 p.m.
BCD Travel Germany
GmbHReisestelle
Messe Düsseldorf Stockumer Kirchstr. 61, Messe Center, 1.OG
40474 Düsseldorf
347.01@bcdtravel.de
www.bcdtravel.de
Phone: +49 30 403 652 117
Fax: +49 30 403 655 3676.
6.  Sign up for the K-Show newsletter
7.  Need international support for travel assistance or to get in touch with your nation's embassy? This website provides 77 foreign representations for 141 countries, including seven international subsidiaries. They offer a variety of services around the fair for visitors, exhibitors and the press.
8.  For post-show activities, everything you need to know about Düsseldorf tourism (accommodations, shows, events, site seeing, restaurants, etc.) can be found here.
9.  In case of an emergency, the first responder numbers in Germany are 110 for police and 112 for fire and ambulance.
10.  Looking for a service not included in this list? Check out this link.
Have other resources not mentioned above? Please share by commenting below, we'd love to hear from you!
Cheers,
The D-S Connect Blog Team