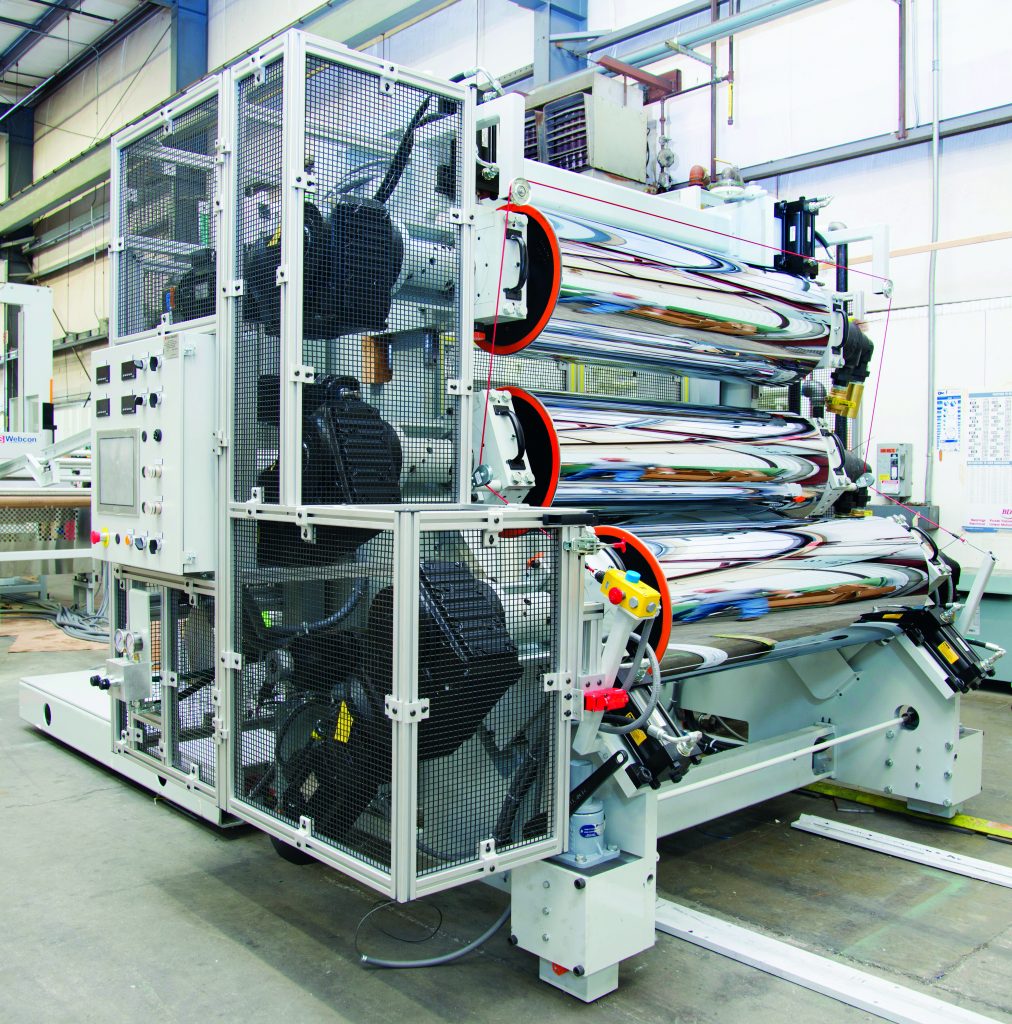 When is the last time you checked the roll surfaces on your roll stand? Periodic roll maintenance is essential for optimal sheet processing and to get the most out of your investment.
Here are 10 tips for keeping your heat transfer and cooling rolls in excellent working order.
If a roll becomes wrapped with plastic, remove the plastic ASAP. The plastic shrinks as it cools, potentially causing damage to the roll surface. This can result in the sheet taking on a repeated striped appearance if damage occurs.
Regularly inspect roll surfaces for nicks, dents or coating that may be chipping.

Inspect rotary unions to ensure they are free turning and free of leaks. Many rotary unions have an internal replacement in a cartridge style. If you're not sure what you have, we can help you.

Maintain bearings by greasing them on a regular basis and watching for wear. Follow the lubrication instructions in your machine manual.
Properly set bearings for operation. Check the fixed bearing on the drive side and the expansion (or free) bearing on the control side. The expansion bearing is especially important as it allows for lateral movement as the roll heats up. This prevents bearing overload and premature bearing failure.
Backflush the roll to minimize internal mineral build-up. Follow the instructions in your machine manual for internal roll cleaning.
When storing rolls, cover with padded covers to protect the surface.
Periodically rotate the rolls while storing.
Keep a spare roll on hand with bearings and rotary unions. This will minimize downtime when having to change out a roll.
Make sure dead-stops are recalibrated for any process change affecting roll temperature operation from the original install. Or, for roll exchange where the diameter may have changed due to refurbishment or other factors.
For further questions about this or any other sheet system maintenance topic, please contact marketing@davis-standard.com.
Cheers,
The D-S Connect Blog team