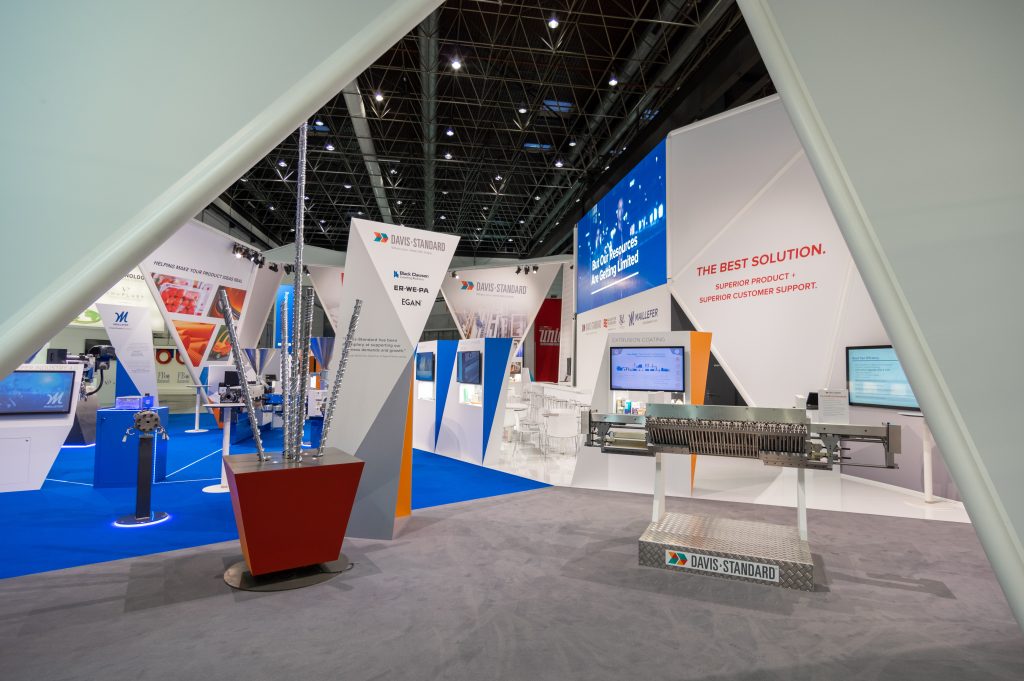 It's that time again! Time to pack our bags and head to Düsseldorf, Germany for the world's #1 trade fair for plastics and rubber – K 2022. Are you ready to get the most out of your visit as you walk miles and miles checking out the latest technology and trends? And the endless opportunities for networking and sharing ideas? It's almost time, so let's take a look at some things you'll need to know before and during the show!
A refresh from our K 2019 posts, this tool kit provides tips for surviving K along with a resource list to help you navigate Düsseldorf and more! A good post/resource to bookmark. 😉
DS TEAM SURVIVAL TIPS:
1) Be nice to your feet. We recommend shoe inserts and foot powder! DO NOT under any circumstances save new shoes for the exhibition. Blister city! You should be breaking in a new pair of shoes (or two pairs) now.
2) Take a night or two off. While it's tempting to participate in something every evening, we recommend taking a few nights off to catch up on some extra sleep. Your body and mind will thank you.
3) Bring a spare belt. Be warned…eating good food, including many Schweinshaxe at the Zum Schiffchen expands your stomach. Two to three inches have been recorded in the first three days! At past exhibitions, the "belt repair clinic" has been a hotbed of activity for repairing buckles and adding belt holes. A larger belt is a good fallback.
4) Carry a sewing kit. As with an expanding waist, shirt buttons may begin to pop! A sewing kit with spare buttons is cheap insurance.
5) Pack supplemental vitamins. Boost your immunity with vitamins C, B6 and E.
6) Hand sanitizer and KN95/N95 masks. Need we say more after the past two years? There are also many rapid test centers in Düsseldorf if needed.
7) Include face cloths for showering. Most hotels in Germany do NOT supply these and they are nice to have after a long day.
8) BEWARE: samples galore and only two arms. You will be tempted by Darth Vader masks, plastic chair parts, and others partly or fully built home components. We suggest traveling light and being selective with the cool samples.
9) Walk to the show. If the weather is nice and your hotel is close, take the opportunity to walk to the show. It's good exercise, clears your head from the night before, and gives you time to prepare for the daily grind.
10) SECURE YOUR PASSPORT AT ALL TIMES. A replacement passport will take at least one full day, discussions with multiple people, and give you one heck of a headache. Knowing where your passport is at all times is essential! Just in case:
Keep a copy of your passport ID page in your bag/briefcase
Snap a photo of your passport on your phone
Report stolen passports to local police immediately
Report misplaced passports to your embassy or consulate
11) Be aware of your surroundings. Crowded venues and public transport are prime areas for pick-pocketing and credit card scanner theft. Avoid traveling alone; best to travel in pairs or groups.
12) Carry some Euro coins. Take care of the restroom attendee.
13) See the sights! Hofgarten Park is recommended for a quick run or walk through the upscale Königsallefor some window shopping. The Hafen Harbor District has some tasty and modern restaurants. The walk along the Rhine from the show to Altstadt makes that first beer all the more worthwhile!
14) Enjoy German beverages. You must drink Killepitsch while in Dusseldorf (a local herbal liquor). The local beer in Dusseldorf is Alt. It would be blasphemous to order a Kolsch (the beer from Cologne; a neighboring and rival city). But if your hotel is in Cologne, don't dare order an Alt. It gets complicated…
15) Be prepared for the weather. Mid-October in Germany can deliver the unexpected, so pack accordingly. Most veterans ponder whether to bring an umbrella or not on a daily basis. If you don't like getting wet, we say bring it.
 16) Don't forget your favorite pain reliever. Days and some nights can be long! Advil® and Tylenol® work well.
17) When in doubt, ask your K savvy colleagues.
HELPFUL RESOURCES TO GET YOU THROUGH:
Safety first!
Need medical assistance or have an emergency? This medical assistance link provides the contact information you need to ensure a safe visit.
Transportation convenience
The most convenient way to get and to from the fair is by train. Here is how you get from point A to Z and everywhere in-between:
The central train station is situated in the city center. In the hall, you will find two mobile information stands of Messe Dusseldorf. During the trade fair, buses and metro lines U78 and U79 run regularly between the train station and the exhibition center.
Information and reservation at the railway station: Tel: +49 211 11861
Timetable (auto announcement): Tel: +49-800 1507090
Deutsche Bahn AG
Tel: +49 0180 6 996633 (service number for the train)
Tel: +490180 6512512 (mobility service for barrier-free travel
Address: Immermannstr. 65c, 40210 Düsseldorf
Website: www.bahn.de
Book or rebook your plane and rail tickets – use the traveler services

Visit: Messe Center, First Floor
Monday to Friday, 9 a.m. to 5:30 p.m.
BCD Travel Germany
GmbHReisestelle
Messe Düsseldorf Stockumer Kirchstr. 61, Messe Center, 1.OG
40474 Düsseldorf
347.01@bcdtravel.de
www.bcdtravel.de
Phone: +49 30 403 652 117
Fax: +49 30 403 655 3676.
Travel Assistance
Need international support for travel assistance or to get in touch with your nation's embassy? This website provides 77 foreign representations for 141 countries, including seven international subsidiaries. They offer a variety of services around the fair for visitors, exhibitors and the press.
K Talk! Live
Don't miss the new web talk format of K 2022 @ https://www.k-online.de/de/K-Talk. Tune in for live and on-demand presentations and discussions offering insights on technological innovations and challenges facing the industry. Join experts from around the world as they dive into the circular economy, sustainability, digitization, new strategies and industry-forward developments.
K Magazine
Need some good reading on route to the show? K Mag offers you a wealth of information surrounding industry news, the diverse plastics landscape, consumer topics, science advancements, new application areas, young professionals and more. And it's not just for K, you can enjoy 365 days of community news! Check it out @ https://mag.k-online.com.
Get the app!
Here is the Apple store link and Google play link.
Post-show activities
Everything you need to know about Düsseldorf tourism (accommodations, shows, events, site seeing, restaurants, etc.) can be found here.
Looking for a service not included in this list?
Check out this link.
WHAT'S IN STORE FROM DAVIS-STANDARD….
For a little pre-show excitement to get you pumped up and ready to roll, check out these videos:
Davis-Standard promo: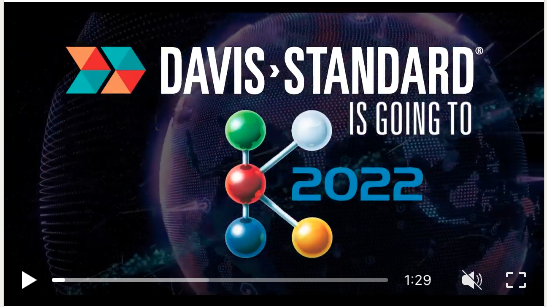 K Show promo: https://www.k-online.com/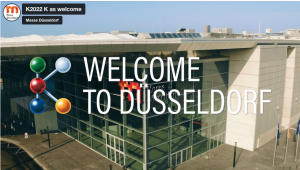 We've got a lot waiting for you in Hall 16, booth A43, so please add Davis-Standard to your show planner!
Schedule appointments now for the show so we ensure ample time with you! Fill out this form and a representative will confirm your reservation.
We look forward to seeing you in a few weeks!
For questions about how Davis-Standard can support your process efficiency and profitability, contact us here.
Any other questions, feel free to comment below.
Cheers,
The D-S Connect Blog Team