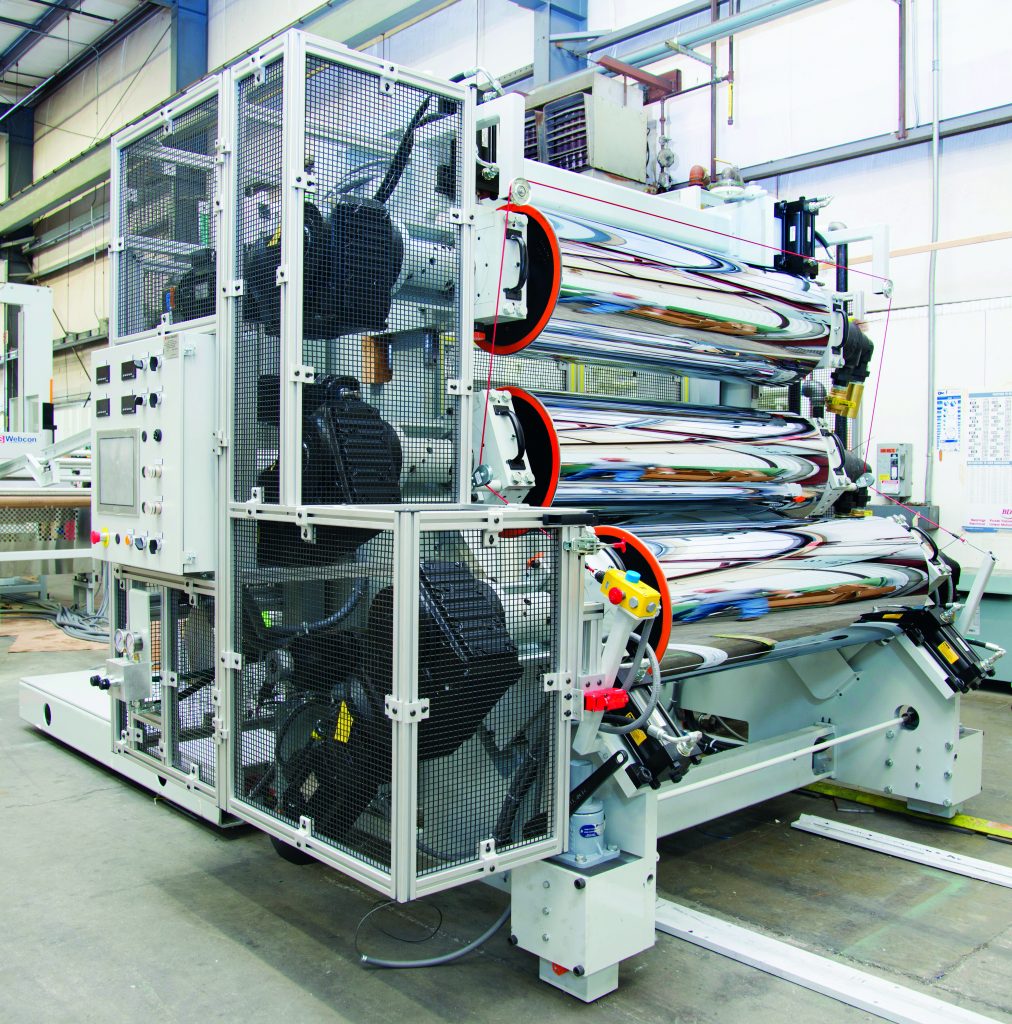 The new COVID-19 reality has placed PPE products front and center! PPE devices such as face shields are critical in protecting healthcare and other essential workers from viral airborne particulates. These shields, made from FDA approved clear plastic sheets, have not only proven their worth during the pandemic but are used in several other industrial and laboratory environments.
Whether you're already involved in the PPE marketplace or looking to expand, it's important to evaluate sheet line capabilities. In this blog, we'll take a look at primary machinery components and processing factors to consider.
Extruder Requirements
Whether using existing equipment or new equipment, the extruder needs to have sufficient torque to process the selected resin or possibly a speed increase for improved rate.
For existing extruders:
Evaluate motor horsepower and base gear in speed
Understand available extruder torque versus required torque for resins to be processed
Know the torque rating limit of the existing extruder gearbox; do not exceed the rating
Belt drive extruder gearboxes can be modified by changing the sheave ratio to meet the desired torque and/or gear in speed increase
A direct-coupled motor gearbox may require a gear ratio change
For new equipment:
Ensure capabilities are engineered for a range of resins
Include extended field range motors
Consider vented and plugged extruder barrels for greater flexibility
Choose a flexible screw design for multiple materials as needed or optimized to fit your requirements
Melt Pumps
Since most sheet processes use a combination of regrind and virgin blends with variable bulk density, we recommend using a melt pump.
Melt pumps reduce the output pressure variability to the downstream feedblock and die
Improves machine direction thickness control
Supports die performance for transverse thickness control (stable flow-thru die manifold)
Offers melt stream bead stability in roll stand primary nip
Operates around 700 to 1,000 psi inlet pressure and 2,000 to 3,500 outlet pressure
Special continuous leaking pumps can control leakage flow and prevent contamination of clear sheet
Die Selection
Dies built for the specific resin to be processed are always best. General-purpose dies will operate with some sacrifice for performance such as the need to adjust die lips more frequently due to resin pressure changes within the die. R-bars can be beneficial to process a variety of materials as this allows the operator a means of changing die internal pressure distribution. However, die bodies are larger pushing the die further from the nip. Here is a chart listing preferred and optional features based on resin.

Roll Stand Configurations and Purpose
Choosing the right roll stand is also important. Here is a summary of each type: vertical downstack, J-Stack (45-degree angle) and horizontal.
Vertical downstack – Conventional arrangement; horizontal die-to-nip approach; improved operator visibility; equal web wrap; smooth sheet processing; lower melt strength resins should use a smaller diameter top roll
J-stack – Most flexible design with an angled die-to-nip approach; good for low melt strength sheet out of die; vertical top and center roll for improved operator visibility; increased web wrap and more cooling
Horizontal stack – Vertical die-to-nip approach; best for lower melt strength sheet out of die into nip; typically used on thinner gauge sheet products; operator visibility limited; equal web wrap; difficult to string up
You can use any of these roll stands for PPE processing, but as with all components, using the one specific to the resin is best. Listed below would be our recommendation for each resin:
Vertical downstack: PMMA
J-Stack: (R) PET, PETG, CPS, PP
Horizontal: PC
Roll stands can be equipped with a variety of features to support processing. These include individual roll drive, protective masking, edge trim, solution applicator and gauging. New systems come standard with individual roll drive, individual roll temperature control as well as edge trim capabilities. Protective masking and gauging are optional, and a solution applicator is optional for most applications except when processing (R) PET and PETG.
A variety of PPE clear resins can be processed on most sheet lines with a few modifications. For new sheet systems, defining the resins and application specifications helps the OEM properly size extruders, dies and rolls.
Have questions or comments about this blog? Comment below!
For any other questions, e-mail marketing.
Stay safe and healthy!
Cheers,
The D-S Connect Blog Team