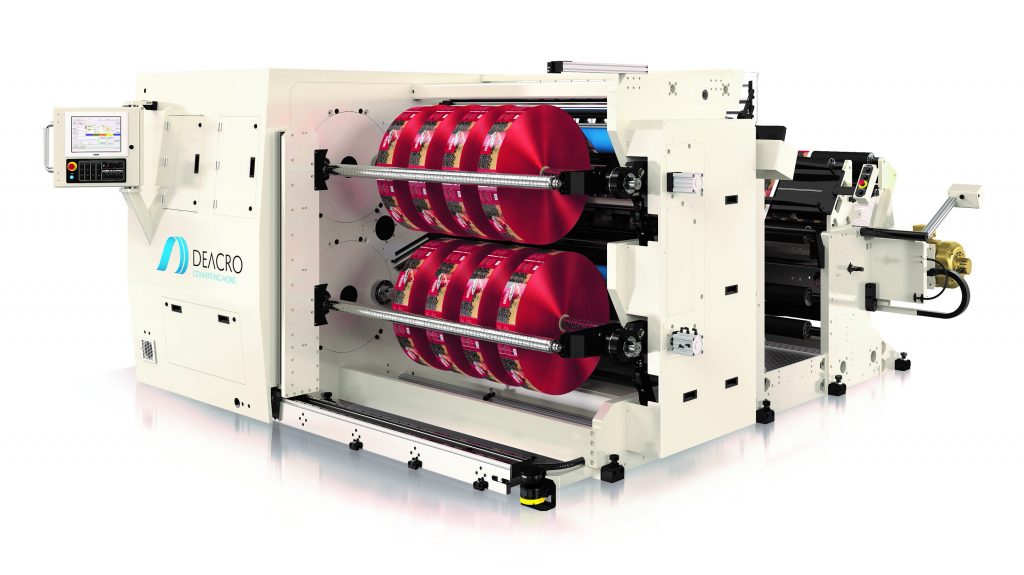 The flexible packaging market has an impressive annual growth rate of 4.4 percent with a global end-use market size of $85 to $90 billion! Applications in food packaging, medical packaging, industrial products, pressure-sensitive labels and tapes, and unsupported films have kept converters busy. This consistent growth has required film processors to continually evaluate equipment capabilities in order to meet supply demands while achieving profitability. In this blog, we'll give an overview of automation options for slitter rewinders and the advantages.
It's important to note the drivers behind using automated equipment. Greater capacity, application diversification, new structures for existing applications, and cost and material savings are all essential in a competitive marketplace. Automation technologies in slitting and rewinding focus on safety, ergonomic friendliness, speed and finished roll quality. This yields faster web speeds, minimized setup time for new jobs, reduced time for roll unloading between finished sets, streamlined roll packaging solutions, and helps avoid unnecessary downtime.
Following are automation options and the benefits of each:
Auto web cut/transfer
Flying razor web cut-off (or optional shear or score)
Cuts before turreting to keep tails short and maintain web alignment/tension on outside wraps
Auto core cutting/placement
Auto cuts cores and positions them directly onto rewind shafts
Auto web taping
Options for inside or outside web taping
Label application to tail-tie rolls
End-of-roll warning tapers
Auto knife positioning
Integrated to slitter controls
Auto calibration capabilities
Auto knife position verification
Digital knife positioning
Knife positions can be saved in a file recipe database
A digital tape measure displays the required knife position
Automated set-up
Auto centering of unwind roll
Web guide positioning
Rewind tooling (no set-up)
Dual durometer lay-on capability
Auto roll unloading
Auto roll pushes off of rewind shafts for precision
Several receiving stations available per application
Scissor table auto unloads rolls to an ergonomic height (core horizontal orientation)
Smart positioning control to promote faster cycles
Rolls are unloaded directly onto a conveyor (core vertical orientation)
Auto roll packaging
Processes of labeling, weighing, wrapping/bagging, and pallet wrapping/labeling done automatically for minimal operator involvement
Auto roll palletizing
Programmable robots to support ergonomic and safe pallet process
Roll upenders feature auto load sensing and calibration for consistency
Unwind turret automation
Load a new master roll while the slitter is running
Increase throughput
Fully automates the process from unwind through rewind
In addition, older machines can be upgraded to meet current safety standards by the addition of a safety PLC along with other safety improvements (safety fencing, safety mats, light curtains, etc.). Contact Davis-Standard to review the best safety improvements applicable to your particular needs. In controls, take advantage of Industry 4.0! The DS Activ-Check™ is an example offering tension monitoring with warning notifications, remote communication, and data acquisition by interfacing with third-party data systems.
The best news is, manual slitter rewinders can be upgraded to include these features! Our team is here to assist you! Want to inquire about an upgrade? Contact us today.
Stay safe and healthy!
For any other questions, e-mail marketing.
Cheers,
The D-S Connect Blog Team