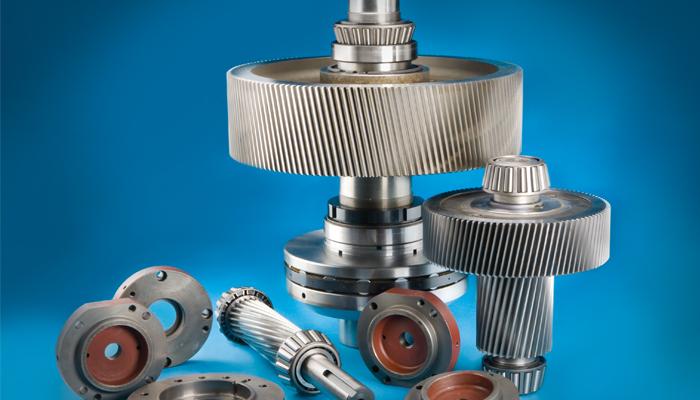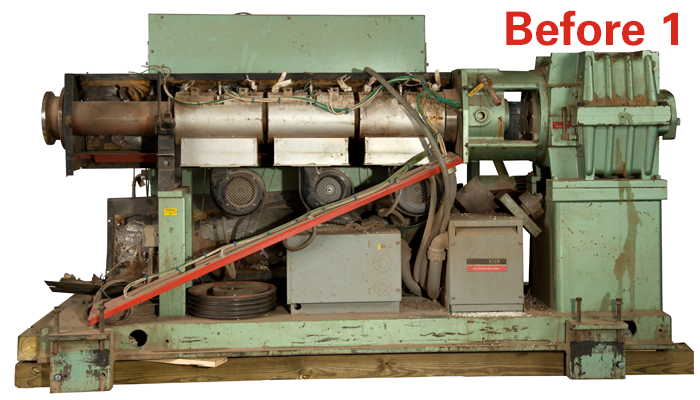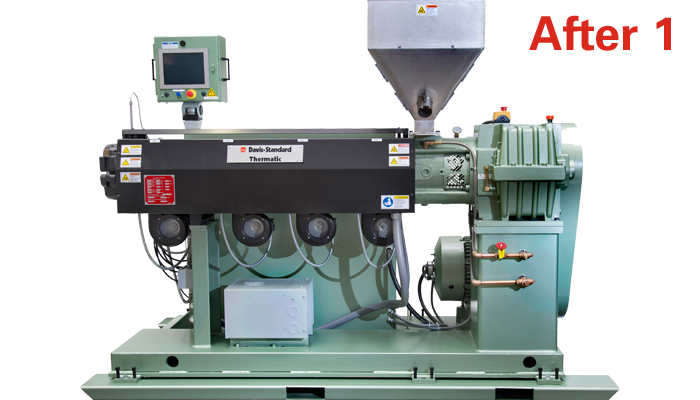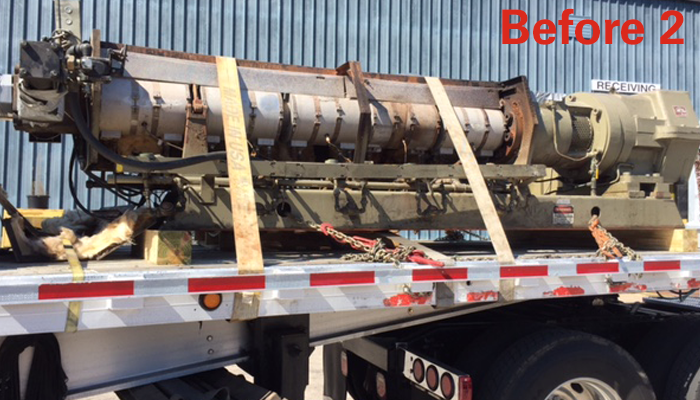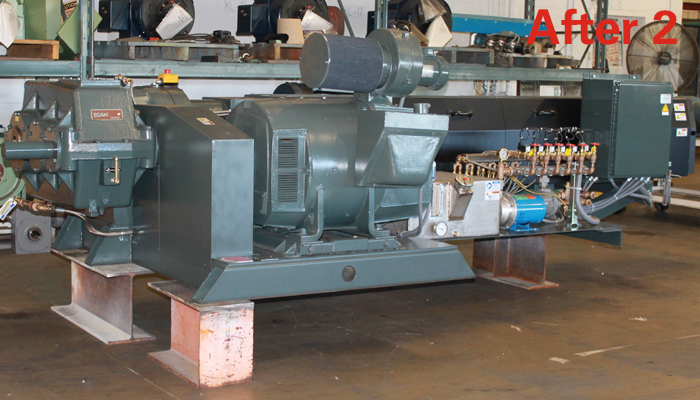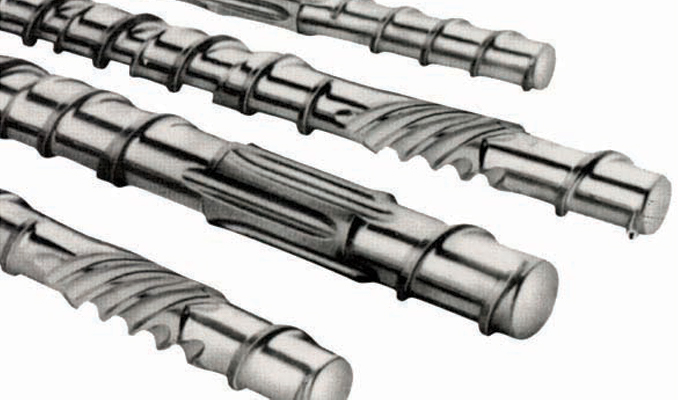 Davis-Standard offers multiple aftermarket services to support optimal processing. Equipment upgrades, replacement parts, global field services, custom engineering, research and technical services, and a 24/7 customer service hotline (844-MYDAVIS) are all part of Davis-Standard's aftermarket strategy. This multi-faceted approach is focused on improving safety, energy efficiency, product quality, and environmental sustainability while providing a timely and accurate response.
Upgrades are engineered for equipment performance, longevity and waste reduction. The promotion of equipment re-use rather than replacement has proven to be an eco-friendly and cost-effective option. Services such as machine repurposing, speed and productivity upgrades, process modifications, die reconditioning, feedscrews to improve outputs and material homogeneity, and control system upgrades to enhance digitization and product changeover have proven successful in supporting customer goals. Davis-Standard also has a large inventory of readily stocked parts for heritage brands around the world.
Regardless if you need immediate assistance for an equipment issue or seek ideas to improve current processing conditions, Davis-Standard's aftermarket team stands ready to serve you.
AC Motor and Drive Conversions
When it comes to operational efficiency, AC drives and motors offer significant advantages in terms of power savings, ease of maintenance, and long-term reliability. Davis-Standard's DC to AC conversion packages are priced to provide a timely return on investment while improving machine performance. These packages are available for all extruder brands. Find out how our ETS AC Conversion Pack can improve your machinery operation.
Air-to-Water Conversion Packages
Water-cooled extruder conversions offer better temperature control than air-cooling when ambient temperature has no effect on the process. These packages are available for extruders from 1 ½-inch to 6 inches (40 to 150mm).
We supply die and head upgrades for a variety of processes including single and multi-layer blown film dies, crossheads for the wire and cable industry, in-line spiral dies for the pipe industry, and medical dies. Each head is engineered and manufactured by Davis-Standard to meet your process requirement.
Circonix Technologies has made its mark on the industry with leading-edge coordinated drive designs. As drive technologies improve, Circonix Technologies is inevitably the first to harness the power of emerging technologies for your process and equipment. Circonix Technologies has implemented complete solutions for the following drive and PLC technologies. Every job is different; every machine is unique. In other words, flexibility in design is critical. Circonix Technologies has delivered systems of all shapes and sizes – all application-specific. These systems have included multi-door drive and control lineups, stand-alone drive packages and Circonix Container Drive (CCD) systems. To meet the challenges of fast-paced installations, Circonix developed the innovative CCD system. The CCD utilizes a standard shipping container as a drive house. It is then custom fitted with two exit doors, environmental conditioning, and a false floor with removable panels. Underneath this floor lies the spacious internal wire ways allowing ample space for field wire pulls. This solution has become the Circonix Technologies' most frequently delivered system. All systems are engineered, built, installed, commissioned and covered under warranty by Circonix Technologies.
Feedscrew Services for Replacement and Rebuilding
Davis-Standard's award-winning DSB® feedscrews are the industry standard for design excellence and mixing performance. High output rates, product consistency and energy efficiency are hallmarks of our feedscrew technology. Feedscrews are available from 3/4 to 12 inches in diameter with varying L/D's based on application. Each screw is designed for specific polymers and processes with customization available depending on end product. We support the full range of extrusion and converting applications including blown film, blow molding, cast film, compounding, elastomer, extrusion coating, fiber, laboratory, pipe, profile and tubing, reclaim, sheet and specialty systems. Our sales and service engineers work alongside customers to find the right solution for your manufacturing parameters. For barrel replacements, Davis-Standard, LLC offers a complete range of bimetallic barrels to support all extrusion applications, including those with highly abrasive and corrosive properties. All products are based on extensive testing and customer feedback, and have evolved over the years to support marketplace demands. Our manufacturing facility in the United States is unparalleled when it comes to bimetallic barrel production, service, and support. We build bi-metallic barrels ranging in bore size from 3/4 to 20 inches (19 to 500mm) in diameter and up to 315 inches (8,000mm) long.
Gearcase Retrofit Package 
The gearcase is one of the most essential elements of the extrusion process because it provides the torque needed for high outputs. We overhaul gearcases so that your extruder maintains optimal processing efficiency. We can adapt your machines with Davis-Standard gearcases.
Internal Diameter Increase (IDI) Conversion 
By increasing your extruder diameter, you can increase your production capacity. Davis-Standard technicians can come to your plant to replace your extruder barrel, feed section, screw and breaker plate. Everything else remains the same.
If you have an extruder that requires a longer L/D, we offer a variety of conversion packages to upgrade older extruders at a minimal cost. A longer L/D gives processors the versatility to expand their technological capabilities.
Hi-Tech Melt Pumps for Extrusion We supply complete systems for adding melt pump precision to existing lines. High precision pumps designed and built by Davis-Standard. Precision servo AC drive system, precision gear reducer and drive motor, mounted on support stand including universal coupling accommodates shaft misalignment are standard features. Precision temperature controls for inlet, pump, outlet along with pressure control system controls inlet pressure and integrates operation of the extruder. Digital synchronization with puller speed optional gives one-button control. We supply complete systems for adding melt pump precision to existing lines. High precision pumps designed and built by Davis-Standard. Precision servo AC drive system, precision gear reducer and drive motor, mounted on support stand including universal coupling accommodates shaft misalignment are standard features. Precision temperature controls for inlet, pump, outlet along with pressure control system controls inlet pressure and integrates operation of the extruder. Digital synchronization with puller speed optional gives one-button control.
Multi-level control upgrades from Davis-Standard make keeping up with system technology convenient and affordable. Upgrades for Davis-Standard's three most widely used control systems – the DS-eTPC, DS-eVUE and EPIC III® – are continually available to address a wide range of process requirements and budgets. These controls are built to support both Davis-Standard and non-Davis-Standard equipment, making them a viable solution when upgrading or replacing obsolete systems.
The System
Circonix Technologies' SplicePro splicing solution was developed to answer the challenges faced by many converters with Flying Splice Unwinds such as tail length consistency, repeatability and reliability. The solution is based on a combination of PLC based hardware and software algorithms designed to provide predictive and user-selectable tail length control up to
5000 FPM (1525 MPM)
. SplicePro is the result of decades of converting experience and integrates all aspects of the mechanical and electrical systems within the Flying Splice Unwind. If you are experiencing problems, Circonix Technologies splicing experts will come to your facility to evaluate your system*. The result is a detailed recommendation report to improve your process and correct some of the most common problems caused by flying splice problems such as:
Inconsistent tail lengths (too long – too short)
Missed splices
Splice tear-apart during transport in machine
Significant scrap or low-quality product at the coater
Web breaks or web walking
Tension instabilities during splice and during splice transport in the machine
*Ask about 
Circonix Technologies EEPA (Equipment Evaluation and Performance Audit)
The Solution – How Does it Work?
SplicePro is comprised of an open architecture solution and state of the art software algorithms to control splicing. Of course, the mechanical systems must be sound as well and this is what makes Circonix Technologies unique. Circonix Technologies has on staff, mechanical design experts with the required converting expertise to provide the customer not only with a control solution but also a complete electrical and mechanical package. The system is designed to compensate for:
Machine geometry
Line speed
Mechanical system delays
Roll diameters to perform a splice at a user-entered tail-length
Additionally, SplicePro employs splice tracking software to provide the required process reactions to minimize lost material or eliminate web brakes. Built into the splice tracking functionality is the Circonix Technologies SSC (Splice to Splice Coordination) feature. SSC provides the user with the ability to select from a range of roll production flexibility options including:
Unwind Splice = Rewind Transfer – Roll to Roll
Selectable unwind splice out length
Selectable rewind transfer length
Operator selectable production coordination between the unwind and rewind
For laminating lines, coordination with incoming roll.
Selectable splice location on the rewind. (e.g. first wrap on new roll, last wrap on complete roll)
SplicePro™ features include but are not limited to:
Splice jumping at coater
Splice jumping at laminators
Treater section compensation (on/off)
Safety interlocks as required by process
SSC Software Algorithms
This is critically important in maintaining the integrity of the splice in downstream processes. The system is accurate up to 1"/1000 FPM(300 MPM) based on a stable and well-tuned electrical and mechanical system. The system is
field-proven
 to 
5000 FPM (1525 MPM)
.
When a full upgrade is needed – extruder through downstream equipment – we have the capabilities to provide a complete overhaul with a short turnaround. We will dismantle and rebuild your entire system at one of our facilities. We then test all components to ensure smooth installation.
Unique UEM (Used Equipment reManufacturer) concept uses a combination of used, refurbished, upgraded, and new web coating and converting equipment to produce like-new Web Converting Machinery at a 40% to 60% discount and a dramatically reduced schedule when compared to the traditional OEM (Original Equipment Manufacturer) approach. Circonix Technologies' detailed design, development and remanufacturing processes allow them to offer the same warranty as an OEM! Circonix Technologies, when combined with the engineering resources at their mechanical division Fulton Machinery, can design, refurbish, build and integrate the drive, control and mechanical systems for your next converting line project.
If you are looking for a process or production improvement to your existing line, Circonix' UEM approach begins with developing an understanding of your specific process needs. Then, your existing machinery is surveyed to determine what parts of the line can be reused, what needs to be refurbished, and what has to be replaced with new or rebuilt equipment.
If you are considering commissioning a completely new production line, Circonix will find a combination of decommissioned equipment that will be upgraded to meet your exact needs and new equipment when necessary.
Circonix Technologies has had a long history of providing integrated coordinated drive solutions for the continuous-web handling industry. Our comprehensive web handling experience ranges across a broad spectrum of web handling equipment and processes including:
Solution Coating Processes
Die Coating and Hot Melt Lines
Cast and Extrusion Extrusion Coating Processes
Paper, Paperboard and Multi-wall Bag Production
Roto and Flexo Gravure Presses
Slitter/Rewinds
Laminating and Coating Machines
Metallizing Equipment
Additionally, our experience with all matter of substrates such as films, paper, tissue, non-woven, foils, liners and the like provide you with the specific experience required for your application. If you are looking for the source for 
Coordinated Drive Systems
, controls and 
HMI solutions
 for the web handling market, Circonix Technologies is the standard.
In addition to company purchase orders, Davis-Standard accepts: